Description
Controller for garden lightingmounted on theDINrail. It allows you to switch on and off electrical appliances according to theschedule, addingexceptionsand also enablesmanual control. It has2 relay outputswith load capacity230 V / 5 A. Control is carried out viaBluetoothwith your smartphone and a dedicated app. Additional input allows you to connectphotocellsorexternal signal trigger. ASTgarden controller will enhance your garden facilites.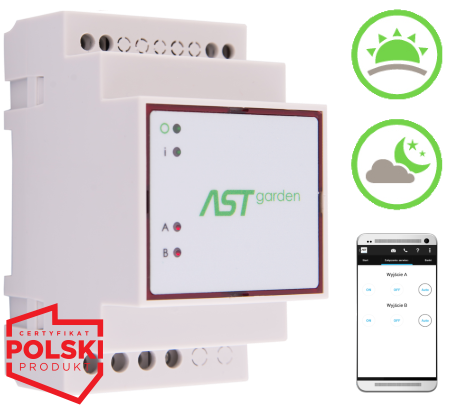 Key features
Control via smartphone, tablet, etc. with the dedicated ASTmobile for garden app
Intuitive interface
2 relay outputs
Bluetooth transmission
Ability to synchronize the GPS position of the phone
Switch on of circuis A and B in 30 /60 /90 minutes or continuously
Possibility of time limitation of the 

turn on

for both circuits
Cooperation with the

cascade 

system enables manual turn on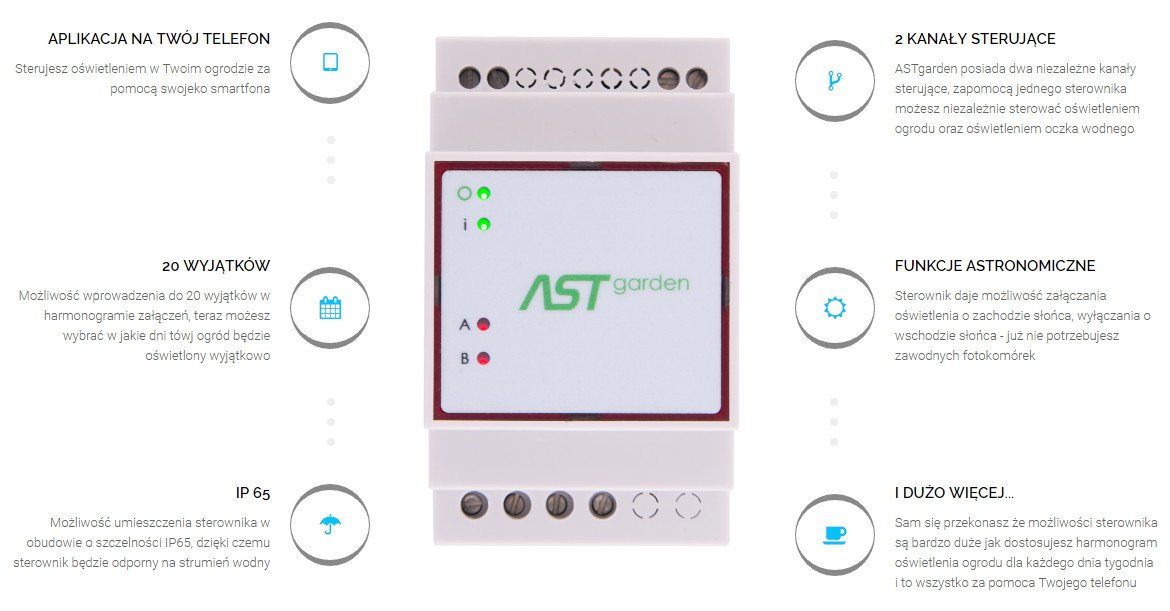 Application
The ability to control the lighting of:
Garden
Pond
Terrace
Yard
The entrance gate
Porch
Greenhouses
Etc.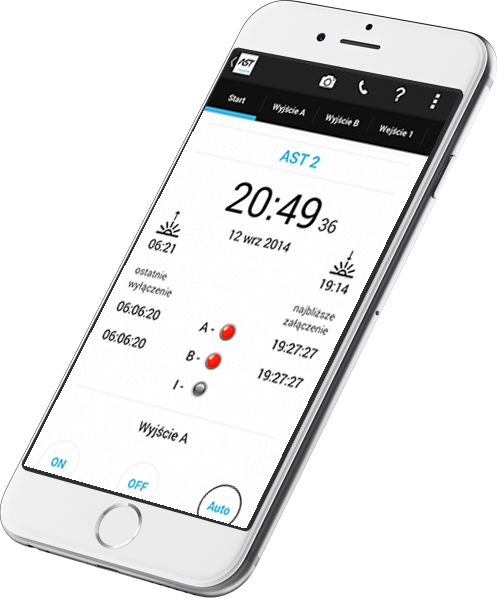 Specification
Supply voltage: 230 V
Relay output: 230 V / 5 A - 2 pieces.
Cascade input
Battery lifetime: up to 5 years
Interface: Bluetooth
Degree of protection: IP20
Operating temperature: -30 °C to 80 °C
Mounting on DIN rail 35 mm
Dimensions: 95 x 58 x 53 mm