Attention!
The sale of the product has been completed. Check others in thiscategory.
Description
Mobile, thin4,000 mAhbattery to power or charge mobile devices. It has one USB port, a microUSB adapter is included, which allows you to charge your mobile phone. Charging status is monitored by LEDs.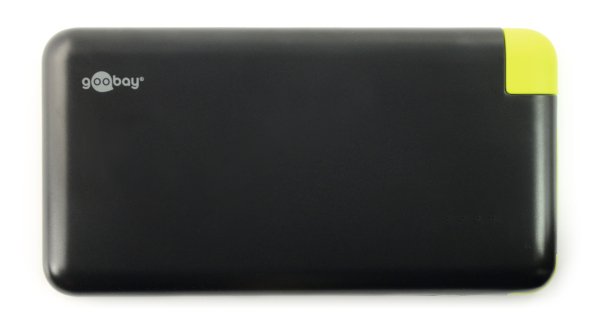 Attention!
The battery powers the devices connected to the USB ports but resets when disconnected from charging.
Specification
Input socket: micro USB
Input voltage 5 V DC
Output voltage: DC 5 V
Output current: max. 2 A
Capacity: 4 000 mAh
LED indicator
Colour: black
Connectors included: microUSB cable 4 cm long
Dimensions: 134.6 x 69 x 9.9 mm
Weight: approx. 110 g