Attention!
The product has been discontinued. Check other products in category.
Description
Rocker switch, momentary, one-position. It is equipped with 3 contacts with the load of 230 V / 6 A and 125 V / 10 A. Pins pitch is 7 mm. The dimensions of the switch: 21 x 15.1 x 15.4 mm.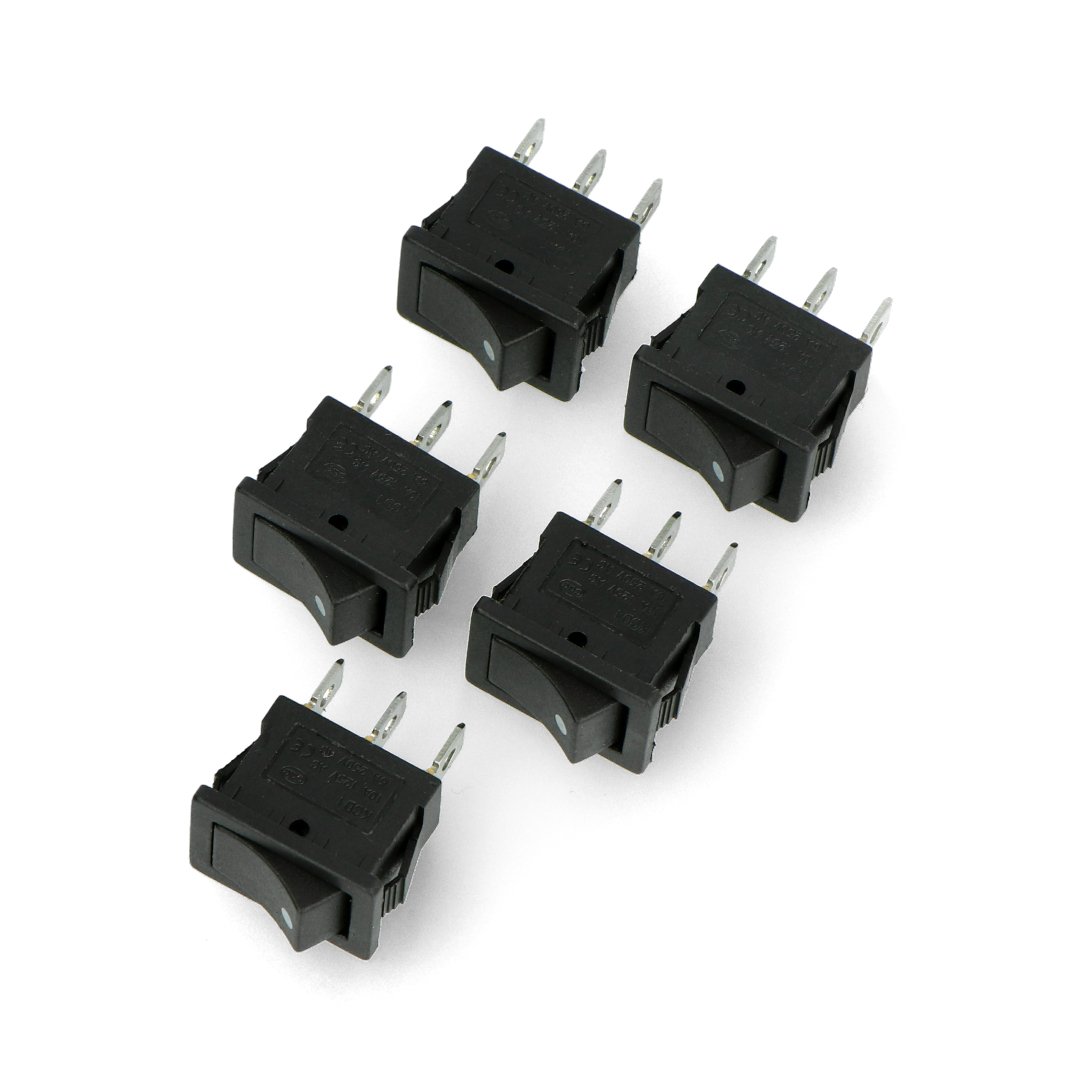 Items are sold in sets of 5 pieces.
Specification
Contact load:
Number of contacts: 3
Number of positions: 1
Button color: black
Button type: rocker, monostable
Backlight: no
Dimensions: 21 x 15.1 x 15.4 mm
The detailed dimensions