Description
The sensor is designed for measuring and controlling bulk materials. It has a high sensitivity and reacts at 50 g of material. It is characterized by high resistance to penetration of dust, water, etc. Installed in silos, tanks and other places of any capacity.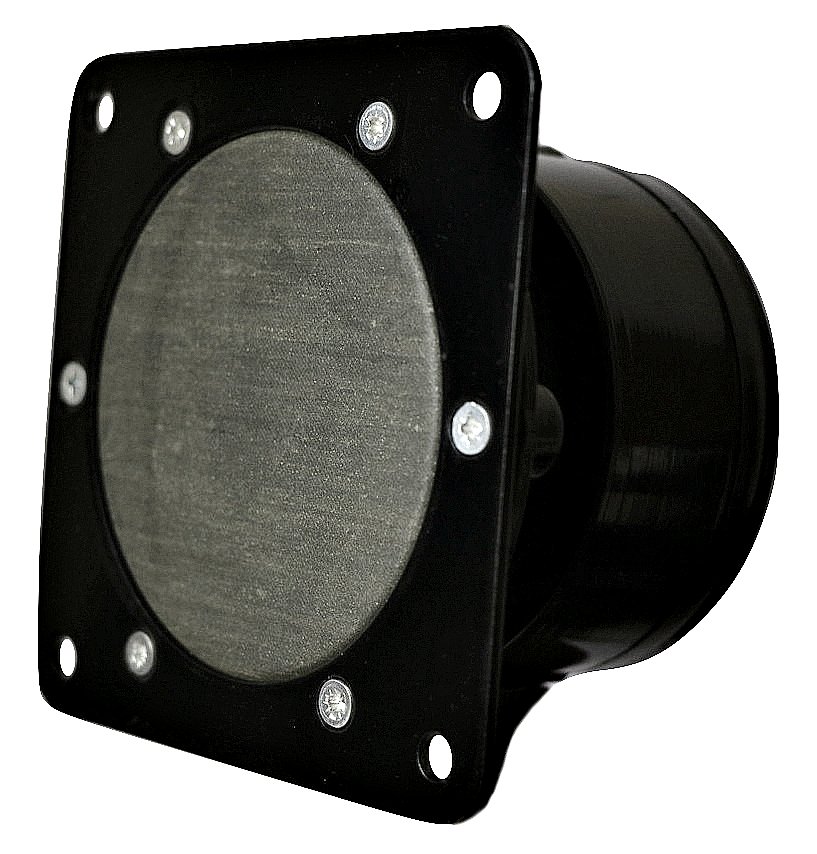 Operation
There is a diaphragm and microswitch on the front of the unit. The loose material acts mechanically on the sensor's membrane, thus activating the microswitch.
In the rear part of the casing there is a terminal strip for power supply connection (L, N and signal). The applied hole in the casing is used to compensate for excessive pressure inside the device.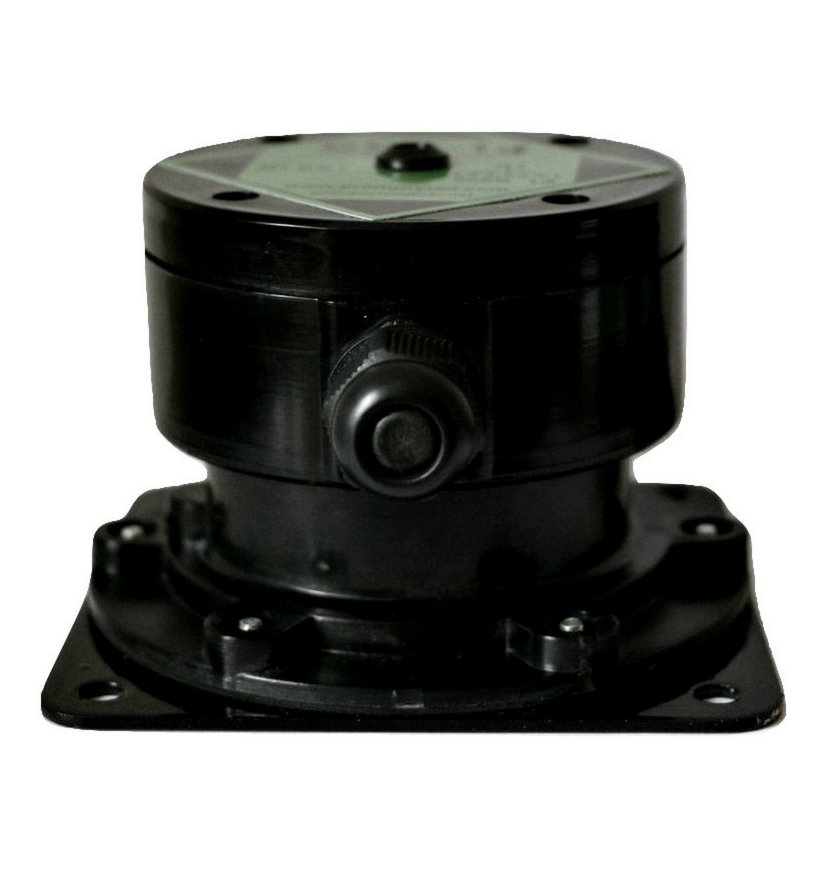 Specification
Power supply: 220 V AC / 2 A
Degree of protection: IP65
Minimum sensitivity: 50 g
Durability: approx. 12 years
Operating temperature: -20 °C to 50 °C
Relative humidity range: from 30 % to 90 %
Enclosure: ABS
Dimensions: 130 x 115 x 77 mm
Weight: 400 g