Attention!
The sale of the product has been completed. Check others in this category.
Specification
One cell (1S) Li-pol
Nominal voltage: 3,7 V
Capacity: 1800 mA
JST connector + socket on separate cable
Dimensions: 74 x 41 x 5.8 mm
Weight: 38 g
Our offer also includes chargersand JST sockets matchedto the package connectors.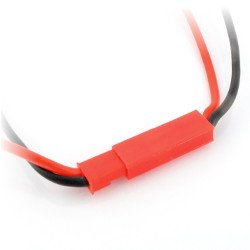 NOTE!
Before use it is necessary to read