Attention!
The product has been discontinued. Check other products in category.
Description
The strap is used in robots like line follower as sensors detecting the track as a black line on a white background. The module consists of eight reflective sensors that contain the transmitting IR LED and receiver in the form of phototransistor. Output is the digital voltage that can be read using anymicrocontrollerwith the A/C converter, includingArduino. Strap has the function of automatic calibration.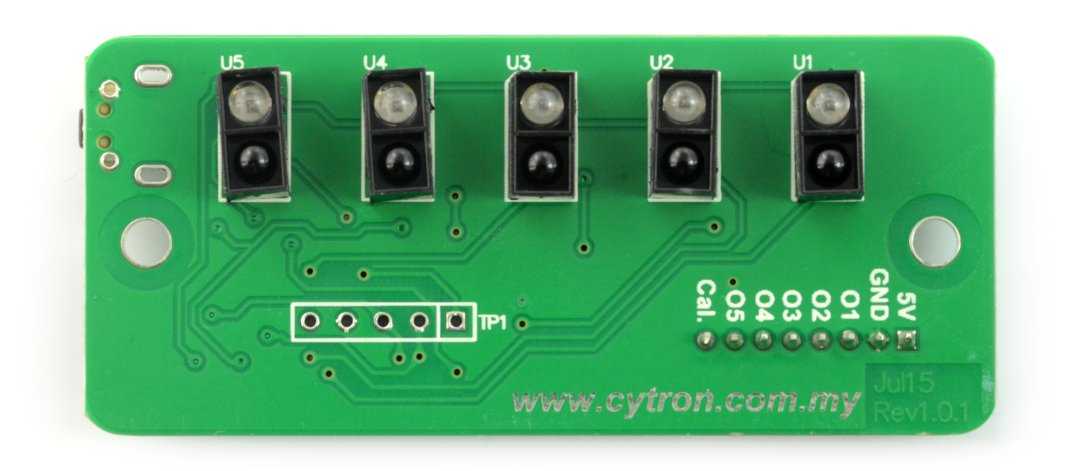 PIN
Description
5V
The supply voltage of 5 V.
GND
The ground of the system.

O1

O2

O3

O4

O5

The output signal.
Cal.
The calibration signal.
Specification:
Number of sensors: 5
Supply voltage: 5 V
Current consumption: 20 mA
Outputs: digital signal
The optimum distance for measurement: 2 cm
Maximum measurement distance: 4 cm
Dimensions: 64 x 28 mm
Set includes
Strap with reflective sensors
Cable