Attention!
The product has been discontinued. Check other products in category.
Description
A proximity digital sensor measures with the Time of Flight method. It works in a range from 40 mm to 4000 mm. It communicates via the I2C interface. It works with the voltage from 3 V to 6 V.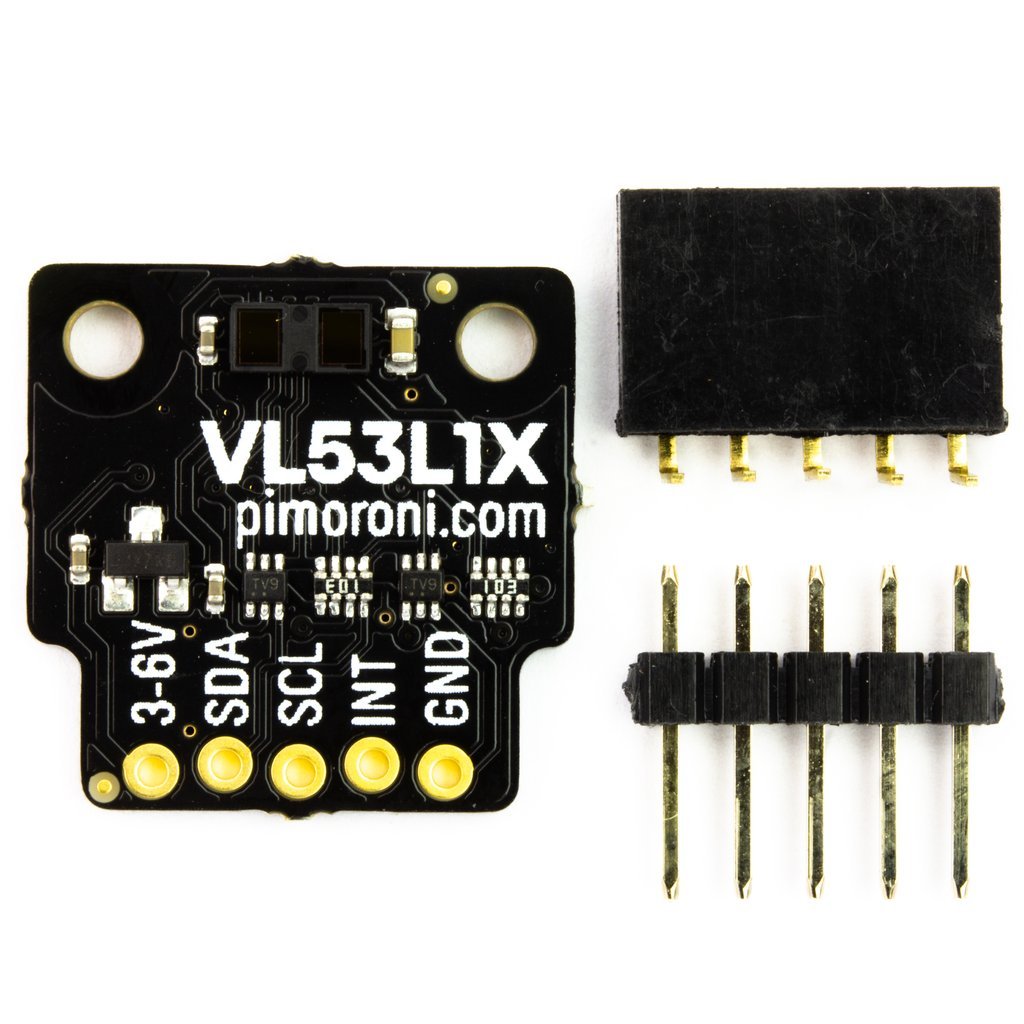 Method time-of-flight is to measure the time from emitting the pulse from an infrared laser up to its return to the detector. It depends on the reflection of light from the object.
Pins
The Board has 5 pins for self-assembly ofgoldpinconnectors - pitch of 2.54 mm (included).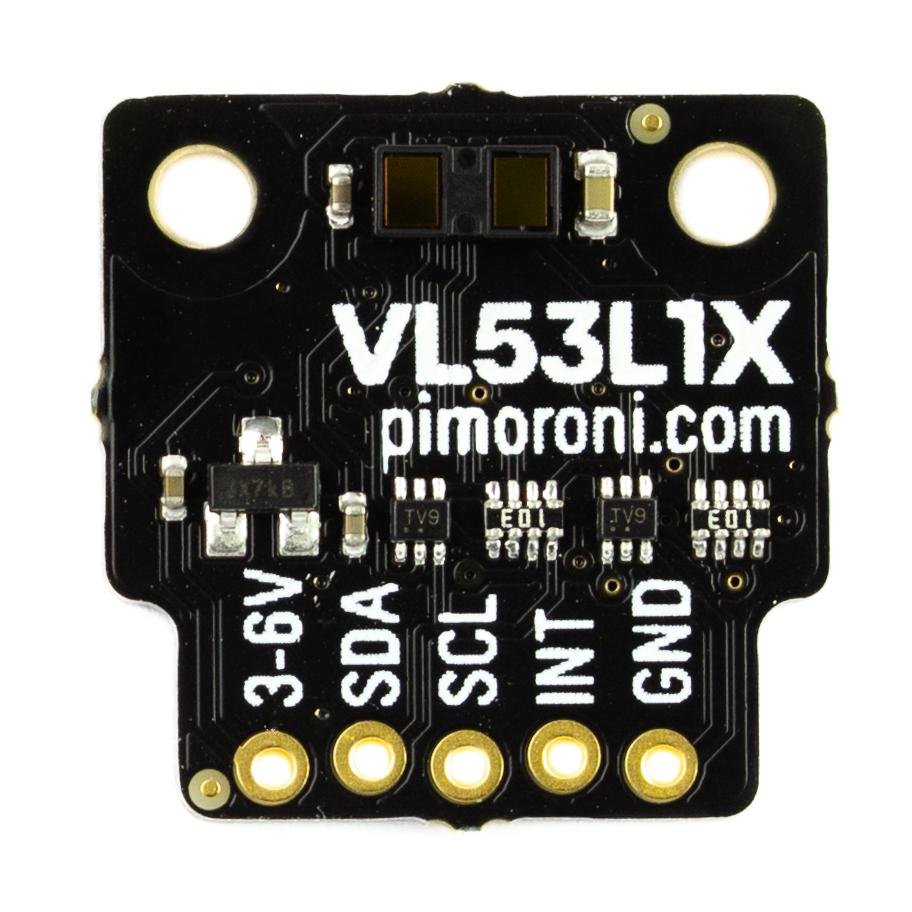 | Name | Description |
| --- | --- |
| 3-6V | Supply voltage from 3 V to 6 V. |
| SDA | Data line of I2C. |
| SCL | I2C clock line. |
| INT | Programmable interrupt's output. |
| GND | The ground of the system. |
Specification
System: VL53L1X
Supply voltage: 3 V to 6 V
Measuring range: from 40 mm to 4000 mm
Field of view: 27 °
Frequency: up to 50 Hz
Accuracy: up to +/- 20 mm
Interface: I2C (0x29)
Protection against reverse polarity
Dimensions: 19 x 19 x 3.2 mm
Included is goldpin straight and angular strap