Attention!
The product has been discontinued. Check others products incategory.
Description
Broadlink RM Mini 3 works as an IR transmitter. Thanks to that it is auniversal remote control, controllable viaWi-Fi network with a dedicated smartphone app. It allows you to control e.g. TVs, DVD players, air conditioning, blinds etc. You can also createschedulesand check yourstatisticsof the device's running time. Broadlink RM Mini 3 will make managing your smart home much easier. 
Connection
In order to run the device you need to download a dedicated smartphone app, e-Control, available for both AndroidoriOS operating systems. The next step is to power up the RM Mini 3. Search for the controller in the app and connect via wi-fi. You add the remote control to the device by copying the buttons just like in traditional universal remote controls.
Specification
Model:

Broadlink RM Mini 3

Service: Wi-Fi 2.4 GHz 802.11 b/g/n
IR transmitter
The application is available for both Android and iOS
The ability to customize the schedule
Create your own scenes
Dimensions: 65 x 54 x 54mm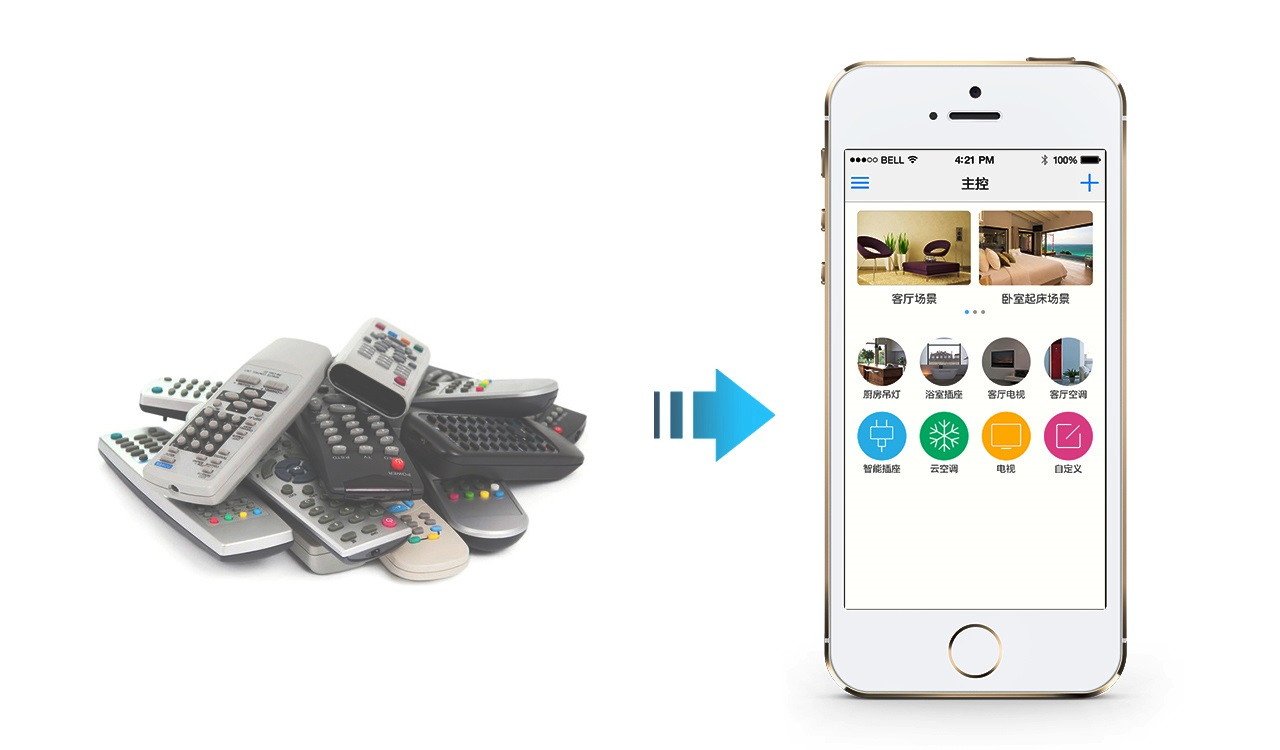 Included
Main unit Broadlink RM Mini 3
USB cable
The user manual