Attention!
The product has been discontinued. Check others products in category.
Description
Broadlink RM Mini 3 works as an IR transmitter. Thanks to that it is a universal remote control, controllable via Wi-Fi network with a dedicated smartphone app. It allows you to control e.g. TVs, DVD players, air conditioning, blinds etc. You can also create schedules and check your statistics of the device's running time. Broadlink RM Mini 3 will make managing your smart home much easier. 
Connection
In order to run the device you need to download a dedicated smartphone app, e-Control, available for both Android or iOS operating systems. The next step is to power up the RM Mini 3. Search for the controller in the app and connect via wi-fi. You add the remote control to the device by copying the buttons just like in traditional universal remote controls.
Specification
Model:

Broadlink RM Mini 3

Service: Wi-Fi 2.4 GHz 802.11 b/g/n
IR transmitter
The application is available for both Android and iOS
The ability to customize the schedule
Create your own scenes
Dimensions: 65 x 54 x 54mm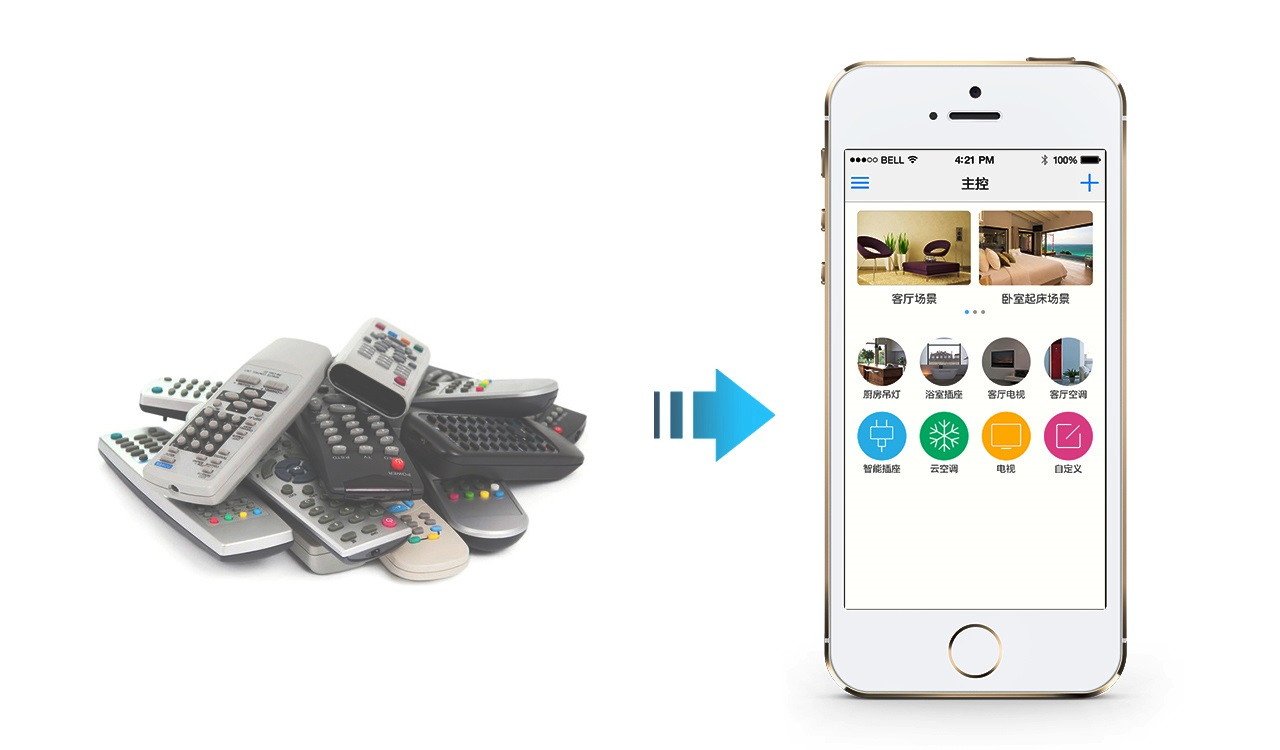 Included
Main unit Broadlink RM Mini 3
USB cable
The user manual