Attention!
The product has been discontinued. Check other products incategory.
Description
The module is an extension forArduinofrom the MKR designed for connection with CAN bus. It has a built-in chip MCP2515. It communicates via the SPI interface. It works with a voltage of 3.3 V.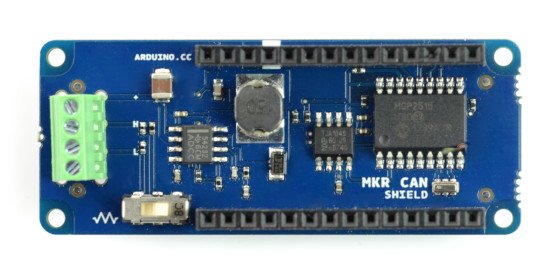 The system hasscrew connectionsand goldpin connectors with a pitch of 2.54 mm.
Specification
Working voltage: 3.3 V (powered from Arduino pins)
Systems: MCP2515
Transmission rate: 10/100 MB
Communication: SPI bus
Built-in screw connectors
Led out connectors of Arduino
Board sizes: 61,5 x 25 mm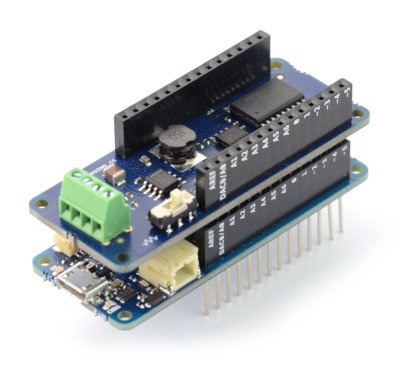 Subject of the sale is the shield.Arduinomust be purchased separately.