Attention!
The product has been discontinued. Check others products incategory.
Description
Electric skateboard in a very good price and quality range. It can speed up to40 km/hand allows you to drive up to25 kmon a single charge. Thisnew generation of electric skateboards has many improvements over the previous one.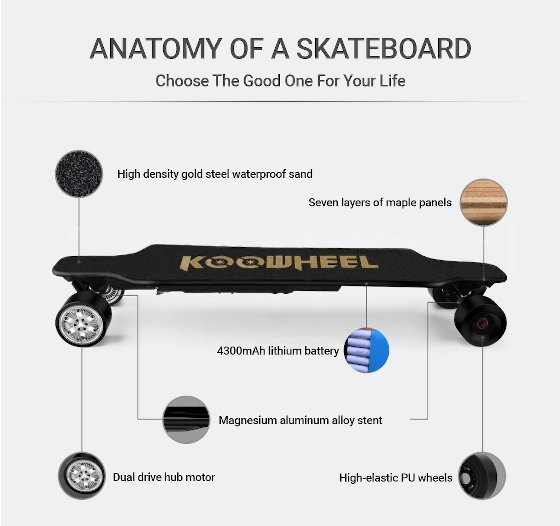 The control is carried out via awirelessremote, it allows you to change the direction of movement (forward/back), acceleration, stopping, and with the colored diodes it indicates the charge level of the remote control skateboard and the signal strength.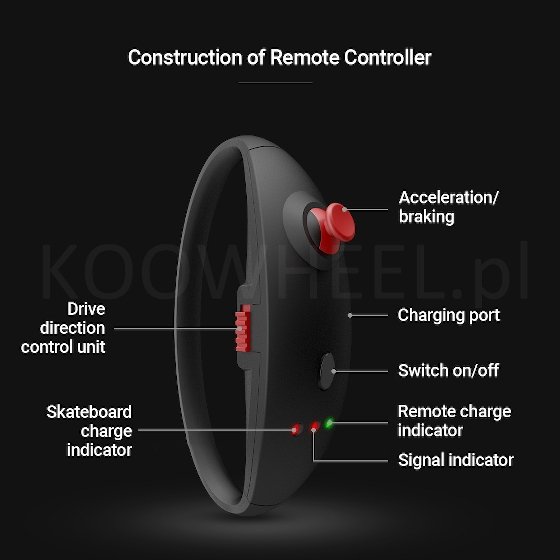 The driving gear is powered bybrushless motorswith a total power of700 W, manufactured from manually wrapped high quality copper wire, which provided a higher energy efficiency. Improved control module, replaced chipset and reinforced mounting bracket for the driver have resulted in an evensmoother ride. Wheels are made offlexible polyurethanethat ensures good vibration absorption, while maintaining high durability, they havea modular construction allowing easy disassembly and replacement.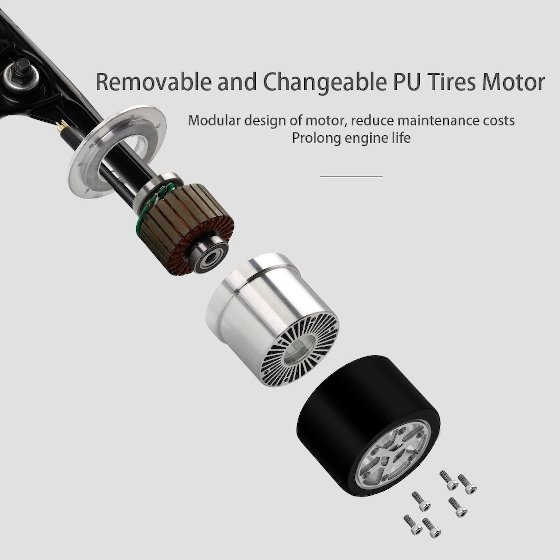 The deck was produced from panels made ofcanadian maple, giving it even greater flexibility and strength. The top layer was covered with awaterproof non-slip layer.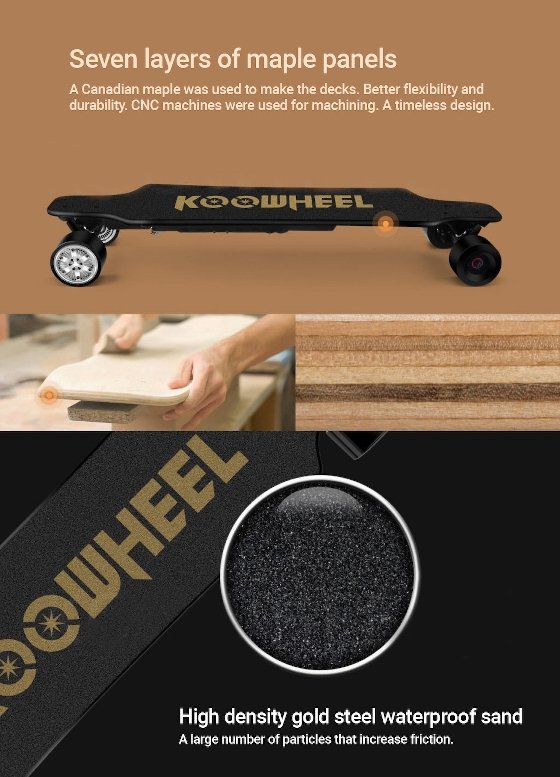 The skateboard has numerousprotection systemsthat prevent overheating of the battery, motor and controller. The kit includes a rechargeable battery 4300 mAh and a set of spare rubber wheels.
Changes introduced in this generation
New panel showing the battery level
New driver – even smoother drive
New, larger wheels
Easier replacement of the wheels
New design of the board and griptape
New battery connector with multiple ends
New charger socket and a new charger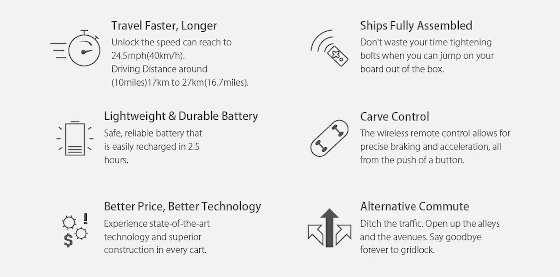 Specification
Maximum speed: 40 km/h
Range: 25 km
Power: battery 4300 mAh
Drive: 2 brushless 350 W motors (together 700 W)
Deck material: wood (canadian maple, 7 layers)
Trucks material (axle): alloy of magnesium and aluminum
Wheels: 97 mm 85A (flexible polyurethane)
Control via wireless remote control
Set includes
Skateboard
2 rechargeable atteries
Spare wheel rubbers
Key T-tool
Cable for charging the battery outside the skateboard
Charger
Remote
USB charging cable for the remote control