Attention!
The product has been discontinued. Check other products in category.
Product description: Coolseer RF Wall Switch - Wireless wall switch - RF 433 MHz - 1 channel.
A singlemonostablewall-mounted button. The button does not require wired power supply, inside the enclosure there is space forCR2032batteries. It communicates by radio at433 MHz. Controlled bythe button or remotely by means of RF remote control.It canalsobeused with controllers operating at 433 MHz, e.g. Coolseer COL-BSW02W.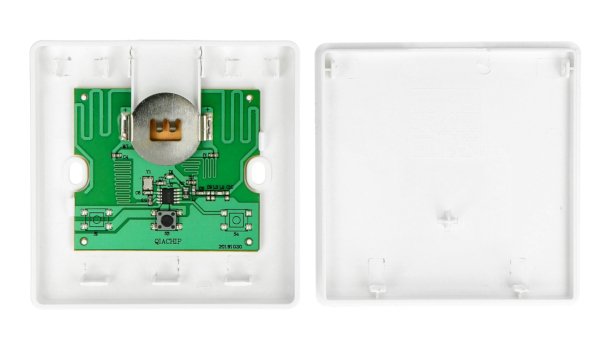 Single wireless button.
Push-button specifications
Type: monostable (temporary)
Colour: white
Control: key or remote - 433 MHz
Power supply:CR2032battery (supplied)
Dimensions: 85 x 85 x 14 mm
Included: 2 x foam tape, reversible