Attention!
The product has been discontinued. Check other products in category.
Description: Kruger&Matz KMO0419 Hybrid smart watch - silver - smart watch.
Ahybridwatch, which is a tasteful combination of a lubricant and a traditional timer. It has a dial with hands and a small0.49'' touch screen witha resolution of 63 x 32 pixels to control advanced functions. The device has a classic, elegant look. It will prove itself both in everyday use and during official events. It communicates with your phone via Bluetooth. Themetal watch envelope is silver.
Presentation of the Kruger&Matz KMO0419 Hybrid watch.
To use the full capabilities of theKruger&MatzHybrid Timer, it is necessary to install a dedicated Wearfit applicationwhichallows you to pairyour watch with your smartphone via Bluetooth connection. Thanks to this, the user will be able to receive information on the smartphone about text messages and phone calls and will have an insight into precise measurement statistics.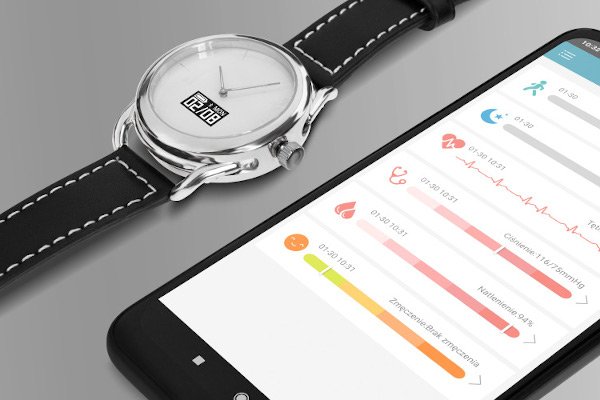 Advanced readings visible in the application.
Advanced Kruger&Matz KMO0419 Hybrid
Equipped with numerous sensors, the KMO0419 provides a range of data about your health and lifestyle. The device enables measurement:
Calories burned
Steps
The distance travelled
Life signs during intensive exercise in the "Run" mode
Blood pressure
Heart rate
Blood oxygenation
The different phases of sleep and its quality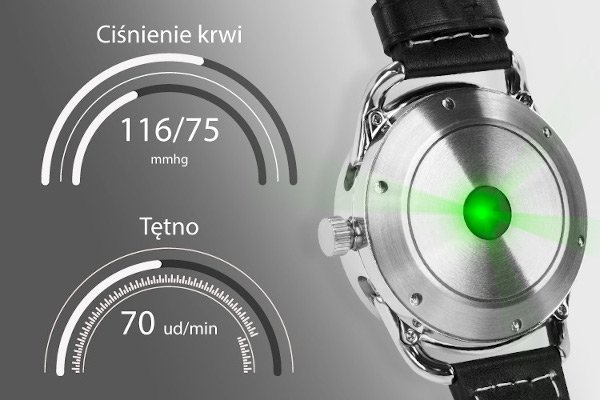 Smartwatch allows you to easily measure important parameters for our health.
Convenient device charging
The watch comes with a convenientcharger in the form of a docking station. Once connected to a USB port, simply place a smartphone on top of it to start charging automatically.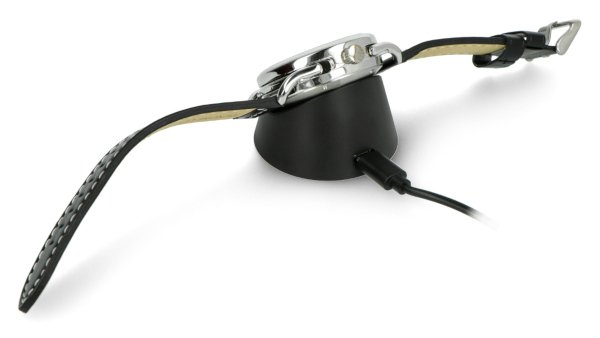 The device's charger has the form of a docking station.
Smartphone specification KMO0419
Display: 0.49'' touch screen (64 x 32 px)
Processor: Nordic
Connectivity: Bluetooth 4.0
Operating System: Linux
Supported systems:

Android 4.4 (or later) and iOS 7 (or later)

Application: Wearfit
Functions:

alarm clock, clock, notification, wake-up call, Idle alert, pedometer, sleep monitor, heart rate measurement (PixArt sensor), blood pressure measurement, blood oxygenation measurement

The device is equipped with a vibrating alarm and G-sensor

Water resistance: up to 3 ATM

Battery capacity: 85 mAh

Colour: silver

Watch dimensions: 52 x

48 x 21 mm

Length of the belt: 200 mm

Weight: 68 g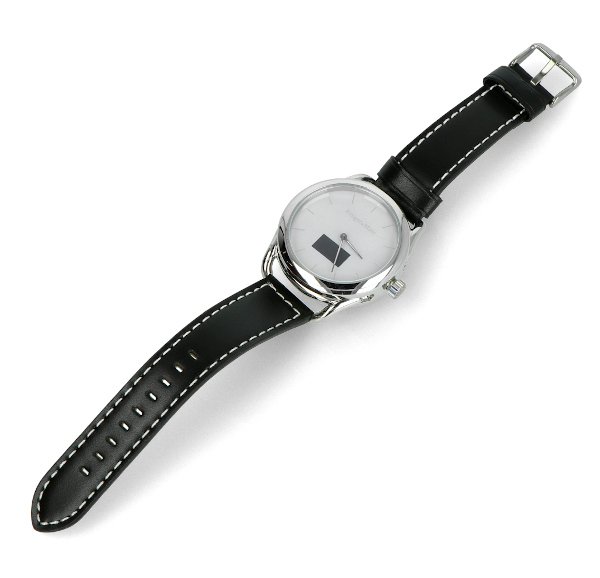 Kruger&Matz KMO0419 Hybrid - silver.
Set contents
Kruger&Matz watch KMO0419
Loading station
USB microUSB - USB Type A cable for charging station
Operating instructions
Decorative box