Attention!
The product has been discontinued. Check other products in category.
Product description: FeatherWing 0,96" TFT display with joystick - Adafruit 3321
An overlay for theFeatherseries modules, featuring a small graphical display. The FeatherWing board featuresa 16-bit THT 0.96" color displaywith160 x 80 pxresolution. The display provides a simple user interface with a 5-positionjoystickand two buttons. The joystick can move left, right, up and down and acts as a button / validation. The two buttons are freely programmable to your preference. Thanks toseesawall 7 switches are controlled viaI2Cinterface and there is no need to use additional GPIO pins. For proper display operation an I2C, SPI and two GPIO pins are required.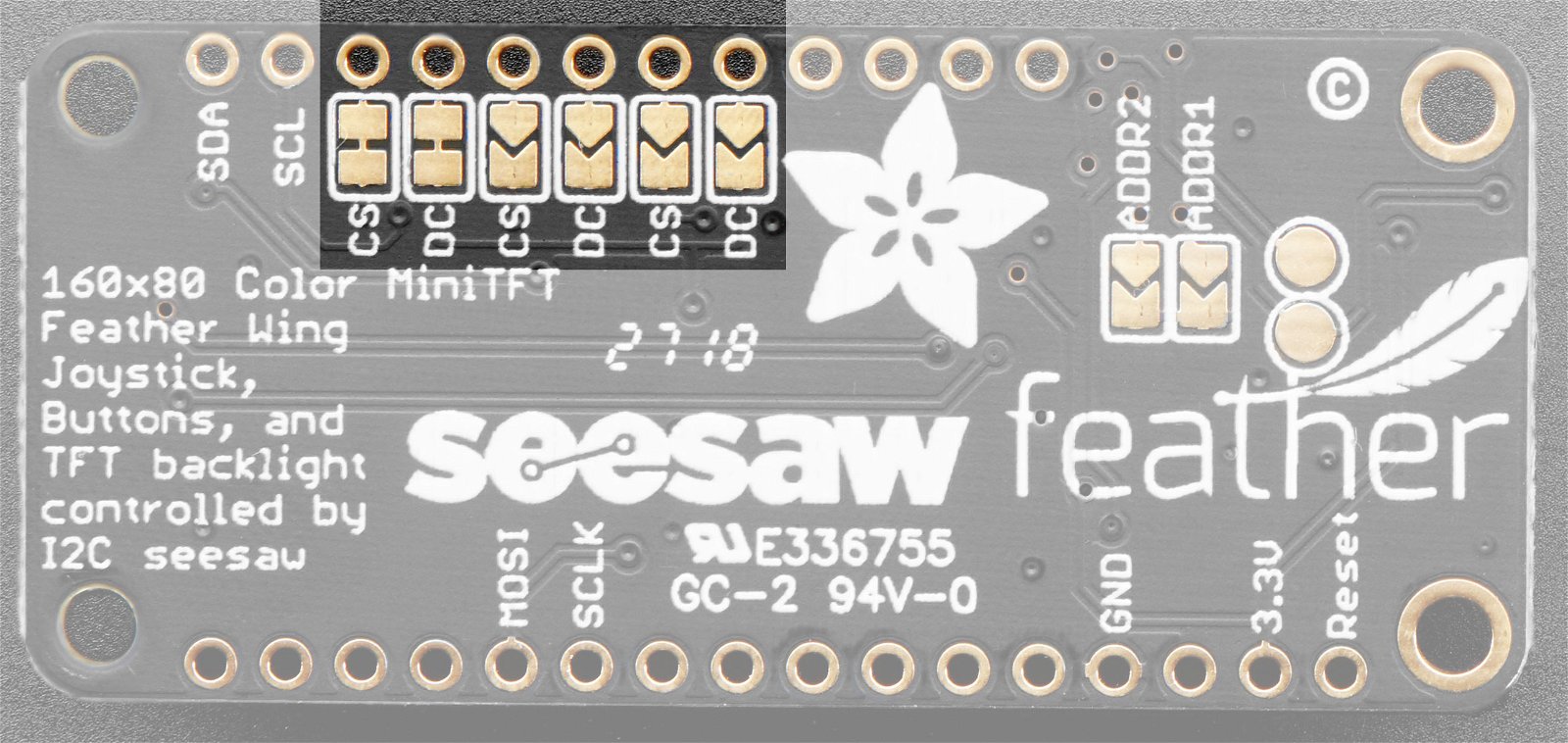 SPI connectors in the FeatherWing overlay.
Display pins for Feather
The overlay with0.96"TFTdisplayuses I2C and SPI interfaces for communication. TheSPIcommunication pins on each Feather module are located in the same place. The board has three pairs ofCSandDCpins, which are in the form of jumpers, that can be disconnected or connected, in case you want them to be in different place.
The manufacturer has prepared auser guidewith example programs for Feather.
| Pin | Description |
| --- | --- |
| SDA | I2C interface data line. |
| SCL | I2C interface clock line. |
| CS | Chip select. |
| DC | Data / command selection. |
| MOSI . | SPI interface data line. |
| SCK . | SPI interface clock line. |
| GND . | Chip ground. |
| 3,3V | Supply voltage 3.3V. |
| Reset | Reset the chip. |
Specification of FeatherWing overlay with display
Screen: color TFT
Diagonal: 0.96"
Resolution: 160 x 80 px
Interface: I2C / SPI
Supply voltage: 3,3 V
Number of buttons: 2 (1 additional in joystick)
Number of joystick positions: 5
Dimensions: 50 x 23 x 11.8 mm
Weight: 6.6 g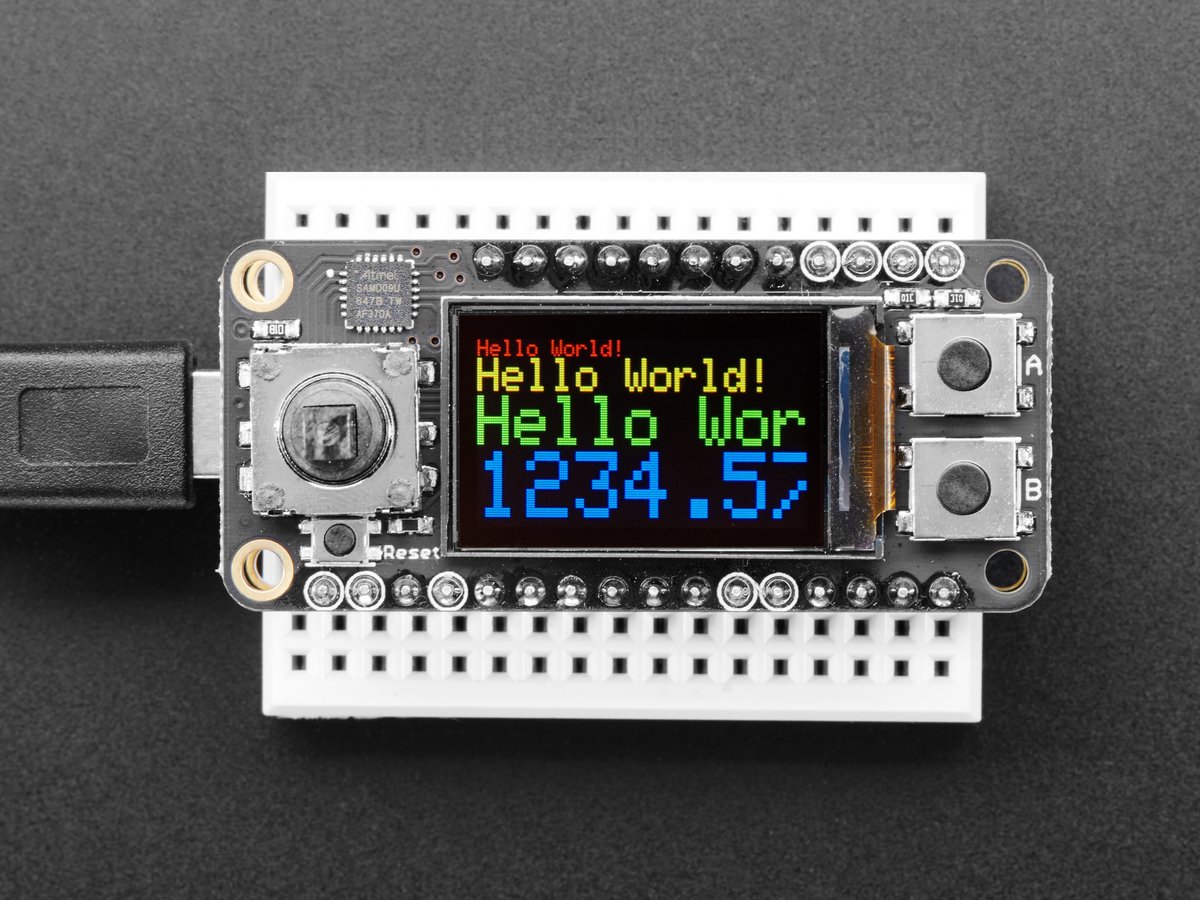 Example of connecting FeatherWing frontend.