Attention!
The product has been discontinued. Check other products in category.
Product description: Continuous lighting set - Softbox + 85W fluorescent tube - SUNNY SQ5X7-425 GlareOne
The set allows you to create a studio lamp, in order to obtain perfect lighting during the photographic sessions. Effectively changes the properties of light, its area, intensity and direction. It provides an extremely delicate, soft stream of light, allowing to hide any flaws of the photographed subject (e.g. human skin). The set includes softbox 50 x 70 cm, fluorescent lamp 85 W / 5400 K.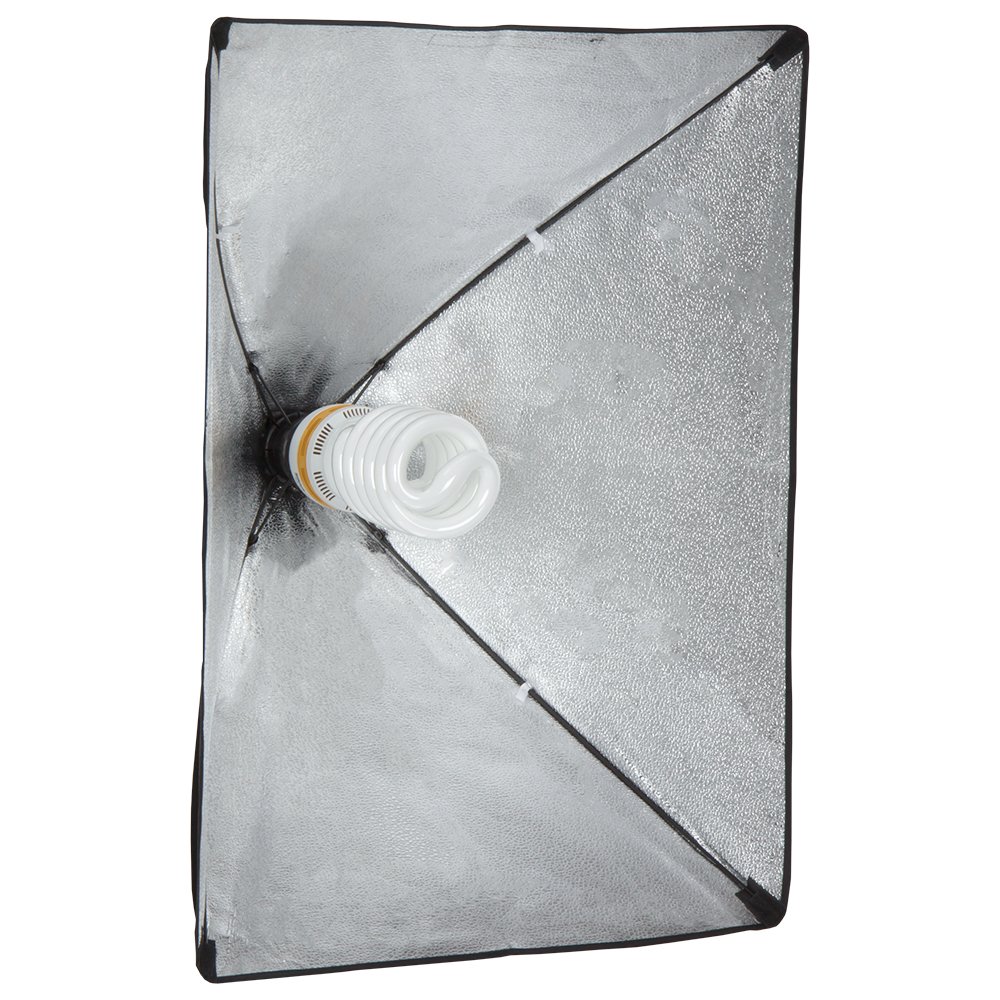 Softbox with fluorescent tube.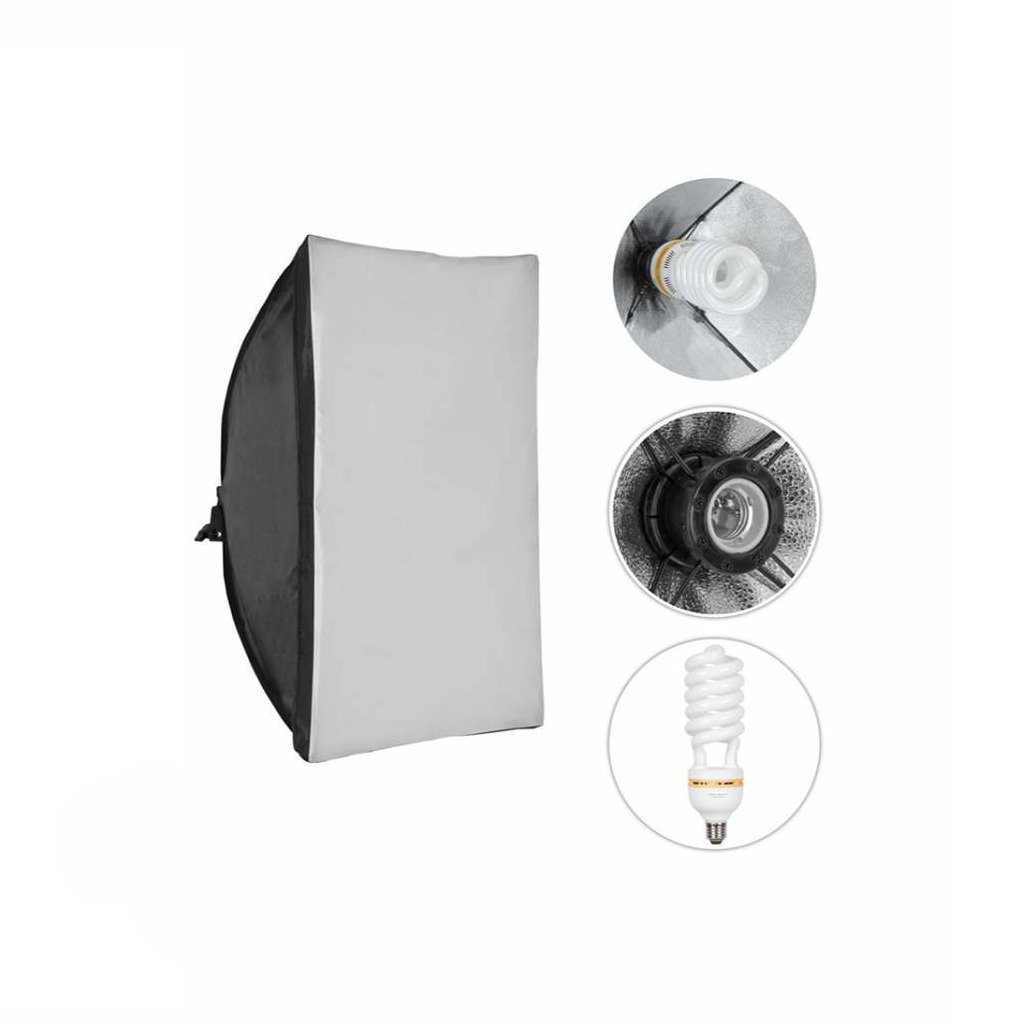 Contents of the set.
Contents of set
1 x Softbox with fluorescent lamps 50 x 70 cm. Features a metalized surface that reflects light directly onto the diffusion fabric, preventing light from scattering to the sides. It has a rough texture that makes the light reflect and distribute better and completely fills the surface of the softbox. The softbox can be folded to save space.
1 x fluorescent tube 85 W 5400 K. Energy efficient GlareOne photo-video fluorescent lamp with a color temperature of 5400 K corresponds to the color temperature of daylight under an overcast sky. GlareOne fluorescent lamp has a very high color rendering index RA>90.