Attention!
The product has been discontinued. Check others products in category.
Product description: USB Cable A - B with ferrite filter - 3.0 m
USB (type A) - USB (type B) cable is used to connect computer with devices equipped with USB B slots. Its length is 3 m. It has a ferrite noise filter. Cable can be used to connect devices with USB type B plugs with PC (e.g. Arduino Uno).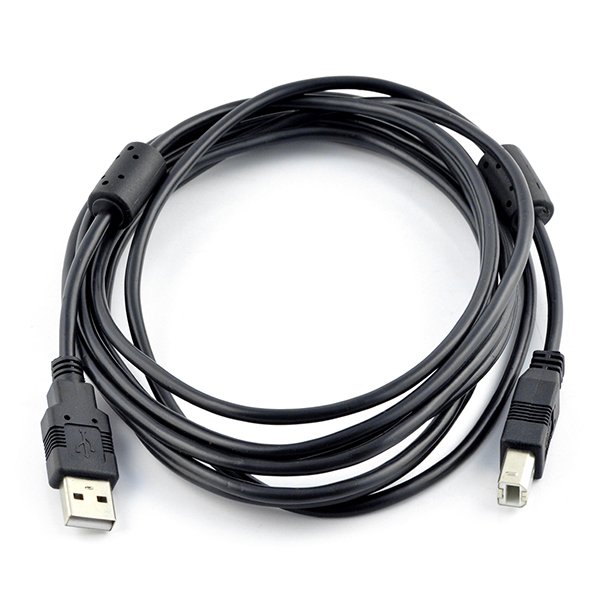 Specification of USB A-B cable with ferrite filter
Type: USB (type A) - USB (type B)
Works with USB 1.1 and 2.0
Length: 3.0 m
Ferrite noise filter 
Color: black