Attention!
The product has been discontinued. Check other products in category.
Description: 3.6V water generator - 1/2'' thread - with 250mAh battery.
Electricity generator using water flow. It has a Lipol 250 mAh battery with 3.6 V output voltage. Threads are 1/2" in diameter, maximum flow is 20 l/min.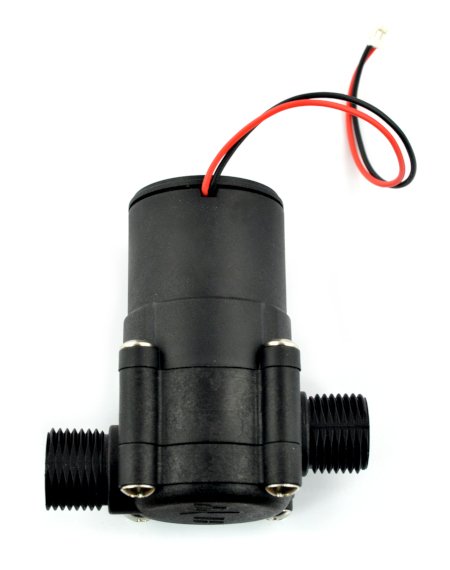 3.6 V water generator - 1/2" thread.
Water generator specifications
Working pressure: below 2 kgf
Output voltage: 3.6 V DC
Built-in 250 mAh battery
Continuous current: up to 1,4 A
Battery capacity: 250 mAh
Maximum flow: 20 l/min
Output power: 125 mW
Thread diameter: 1/2"
Dimensions: 84.5 x 64.5 x 81 mm
Cable length: 84 mm
Plug: JWT C2521
Weight: 165 g