Attention!
The product has been discontinued. Check other products in category.
Product description: Crocodile connector 27mm white - 5pcs.
Small crocodile connector with a length of about 27 mm with white cover. Thanks to the use of crocodile connectors making connections with wires, pins or feet will be much simpler. This type of connectors will be very useful in projects of all kinds of testers or self made measuring devices.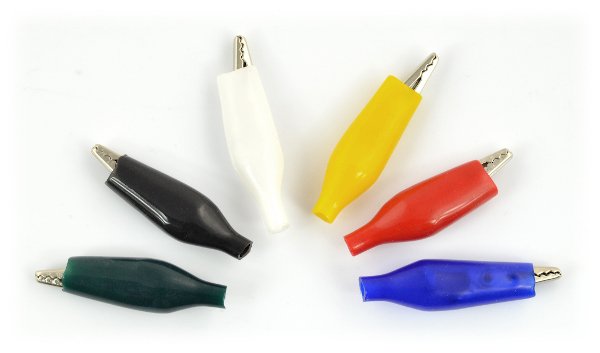 Crocodile connectors in other colours are also available in our offer.
The elements are sold in packs of 5 pieces.
Technical specification
Type: crocodile
Number of connectors in the set: 5
Sheath colour: white
Length: 27 mm