Attention!
Sale of this product has ended. Check others in this category.
Product description: Plastic enclosure Kradex Z5J - 110 x 90 x 40 mm bright.
Four-piece, housing designed for storage of electronic circuits. The case is made of polystyrene. The set includes assembly screws necessary to assemble the case. The external dimensions are 110 x 90 x 40 mm.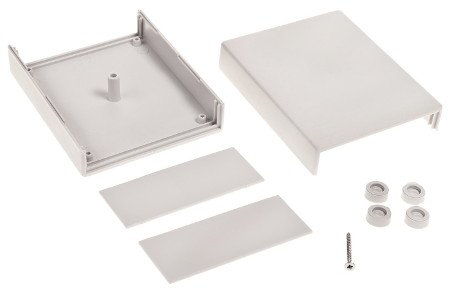 All necessary mounting parts are included.
Specification
Color: light-colored.
Material: polystyrene
Upper and lower part connected by screw (included)
Four feet are also included
External dimensions: 110 x 90 x 40 mm