Attention!
The product has been discontinued. Check others products incategory.
Description: Distance Sleeve Kradex - 43mm
Distance sleeve which allows the mounting of printed circuit boards, brackets, modules, etc. It is used, when it is necessary to separate electric elements. Sleeve length is equal to 43 mm. Inner diameter 6 mm. There is a double-sided thread with 2 mm diameter.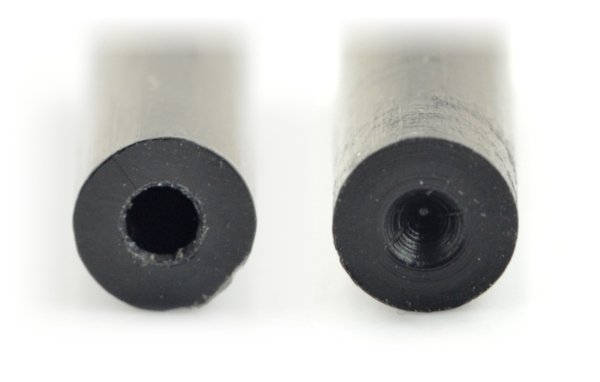 Specification of Distance Sleeve Kradex
Color: black
Material: plastic
Outer diameter: from 6 mm to 6.5 mm
Inner diameter (threaded): 2mm
Course length: 43 mm