Attention!
The sale of the product has been completed. Check others in thiscategory.
Product description: Kradex spacer - 23 mm
Distance sleeve for mounting PCBs, brackets, modules, etc. Used when there is a need to electrically separate components from each other. The length of the sleeve is 23 mm. The outer diameter is 6 mm.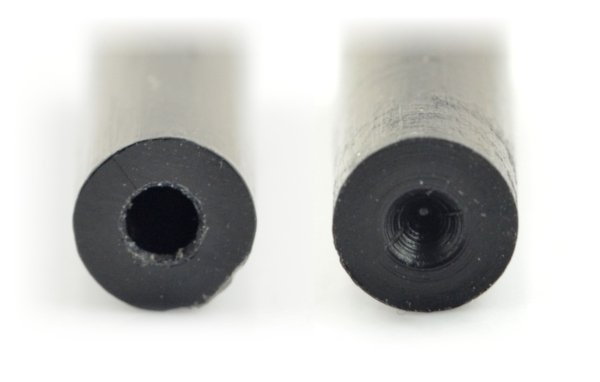 Kradex spacer specifications
Colour: black
Material: Plastic
External diameter: 5.9 mm to 6.15 mm
The length of the distance: 23 mm