Description
Extensions toWiPy and SiPy IoT modules for easysystem operation. The board is equipped with LiPo and USB connector for power supply, USB-UART converter, LiPol battery charger,microSDcard slot, LEDs. It also has GPIO lines.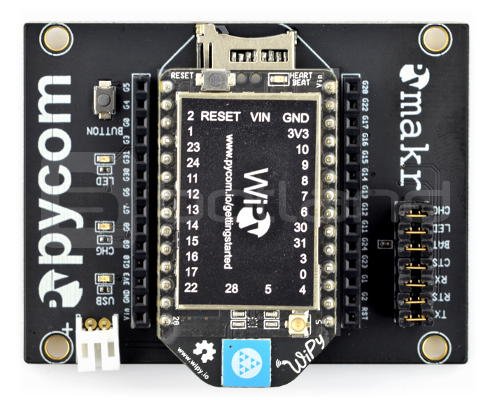 The item is an Expansion Board,WiFi WiPy modulecan be purchased separately.
Main features
Two power connectors:

microUSB 5 V
JST - for LiPol 1S batteries

Built-in USB to UART converter based on FT234XD chip
Built-in LiPol BQ24040 battery charger with 100 mA and 450 mA output current (optional)
Reverse polarity protection TPS2115A
MicroSD cardslot
Socket to connectWiPy and SiPy IoT module
LED indicating power supply
LED to indicate charging
LED at your disposal
Button at your disposal
Possibility to monitor the battery charge status through WiPy's built-in A/C converter
Configuration jumpers.
Dimensions: 65 x 50 x 12 mm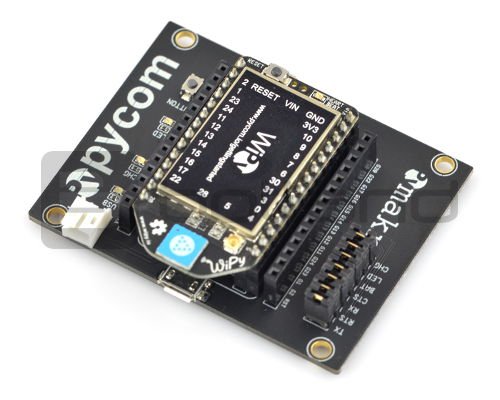 In our offer you will also findWiPy IoT modules.