Attention!
The product has been discontinued. Check other products in category.
Product description: Tool set Yato YT-14461 - 25 pieces
Yato tool set consisting of 25 elements, including a key - ratchet, socket, etc. The whole is in a durable suitcase made of ABS material.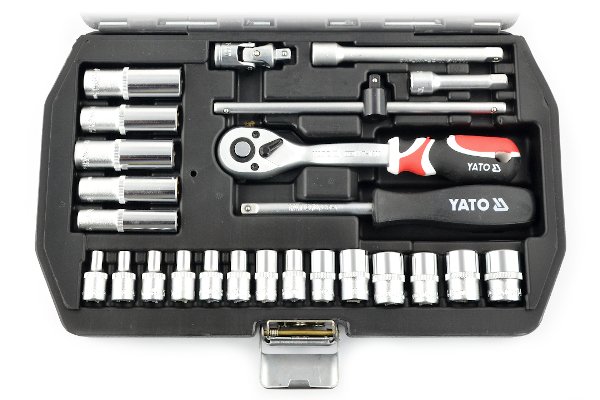 Contents of Yato YT-14461 set.
The set includes:
1 x ratchet knob 140 mm
1 x 140 mm screwdriver knob
1 x 150 mm sliding knob
1 x Cardan joint
1 x extension 50 mm
1 x extension 150 mm
14 x 25 mm caps (3.5 to 14 mm)
5 x 1/2" caps (8 to 13 mm)