Attention!
The product has been discontinued. Check other products in category.
Description of Button Pad 4x4 - Breakout PCB
PCB to connect buttons on the matrix of 4x4. It also has a place to install the 1N4148 LEDs to isolate the switches and to facilitate the decoding.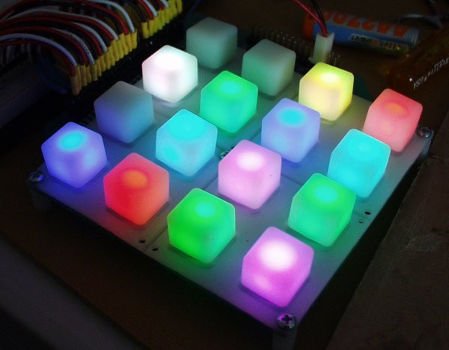 In our offer you will also findthe overlay for the board.