Attention!
The sale of the product is finished. Check others in thiscategory.
Description
The Feiyu-Tech G4QD handheld stabilizer allows you to record a stable, vibration-free image with a GoPro camera or other similar size camera. Gimbal can be operated with one hand, which makes it extremely comfortable to use.
Multi-compatibility .
The G4QD stabilizer is compatible with GoPro Hero 4 / 3+ / 3 cameras (optionally with display mounted) as well as other sports cameras of similar size. Thanks to a special cable it is possible to charge the camera directly from gimbal.
The set does not include the GoPro camera, it must be purchased separately.
The combination of power and precision
The G4QD version uses a brushless motor, which provides the highest level of stability. All movement possibilities have been carefully analyzed to ensure the best possible stability of the recorded image.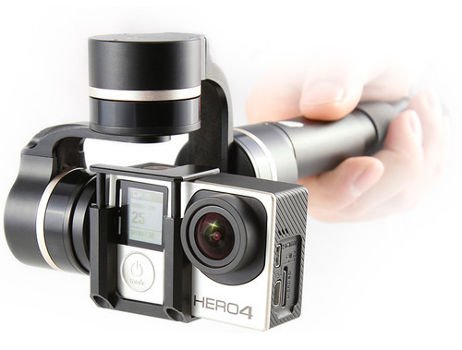 Several modes of operation
Panorama mode- the camera moves to the right or left creating a panorama of our surroundings.
Free mode- the control of the stabilizer is entirely up to the user, who decides for himself and within which ranges the camera should move.

Lock mode- leaves the stabilizer in a fixed position.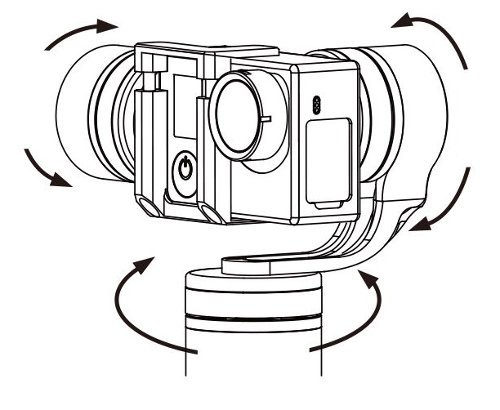 Comfort of use
Control is done with a single button. Just press the button to switch the stabilizer mode. Thanks to this solution, recording and operating gimbal is possible with one hand.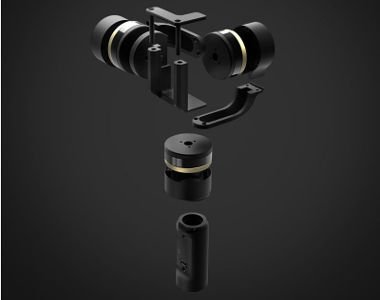 Direct charging
The G4QD has a camera power and image transfer port. It is powered by two 900 mAh batteries that are mounted in the mount. The stabilizer is equipped with a battery charge indicator. Operation on one battery charge is 2 to 3 hours.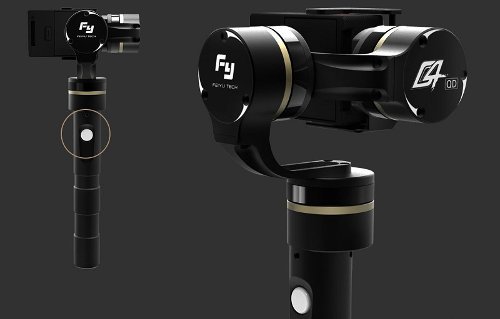 Quality of workmanship
Gimbal is made of the highest quality materials. The designers managed to achieve low weight, which ensures high comfort of use. Even during long work the user's hand does not get tired.
Specification
Operating voltage: 6 V to 17 V DC
Tilting range: 360 °
Level swivel range: 360°
Swivel range vertical: 360°
Operating time: 2 to 3 hours
Weight: 290 g (without battery and camera)
Included
Gimbal G4QD
4 800 mAh batteries (2 sets)
Charger
USB cable