Attention!
The product has been discontinued. Check other products in category.
Product description: Switch mode power supply 5V/1.2 A - 5.5/2.5 mm DC plug
Stabilized power supply. Mains supply: 110 V to 240 V. Output voltage: 5 V DC. Output current: 1.2 A.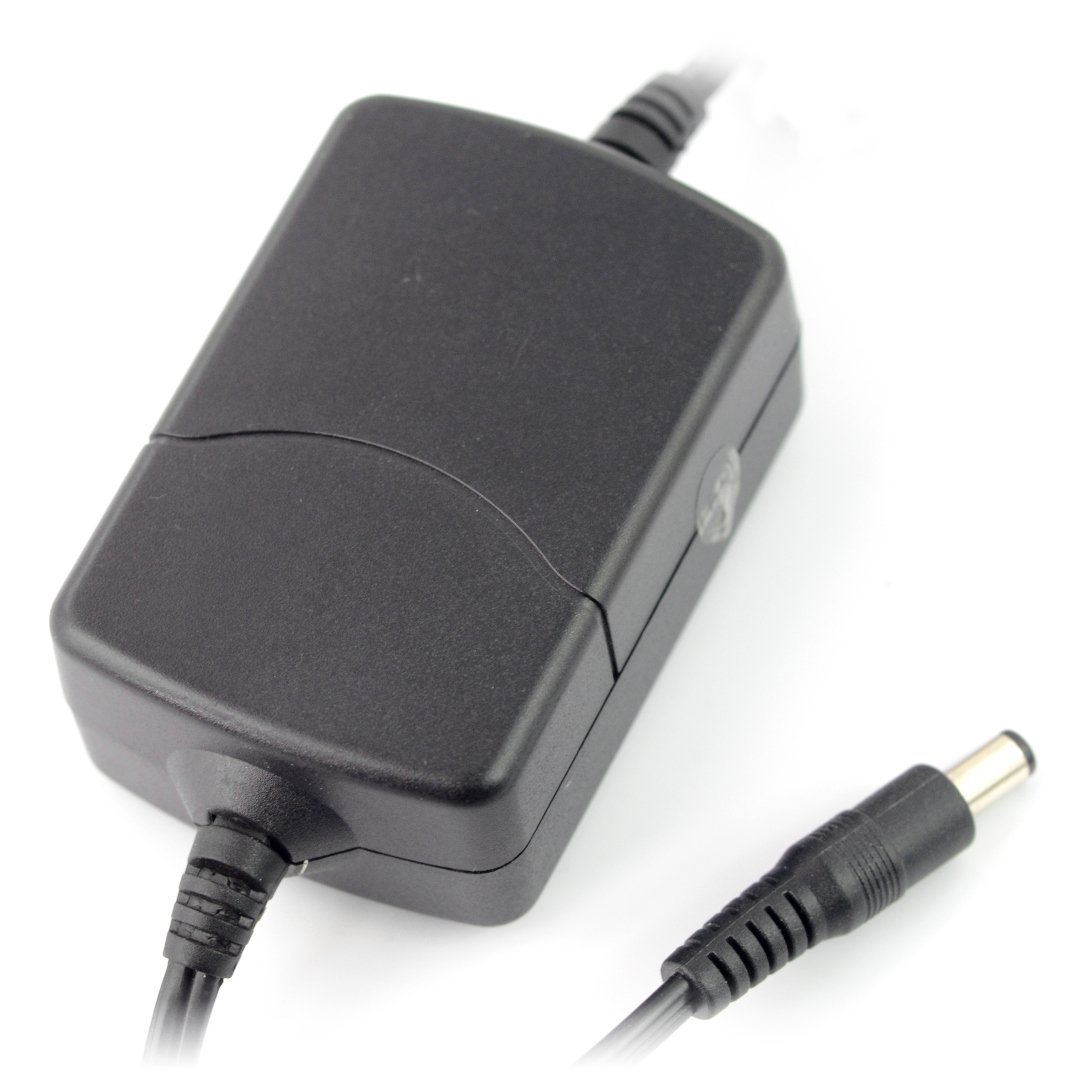 Specification of a 5V/1.2 A switched-mode power supply unit with 5.5/2.5 mm DC plug.
Input voltage: AC from 100 V to 240 V / 50 - 60 Hz
Output voltage: DC 5.0 V
Output current: up to 1,2 A
Cable length: approx. 2 m
Connector: DC 5.5 / 2.5 mm plug