Attention!
The product has been discontinued. Check other products in category.
Product description: Car horn 12 V / 3 A / 110 dB - 2 pcs.
Very loud car horn with a power of about 36 W, powered by 12 V. It emits a sound level of 110 dB. Due to the high current consumption, appropriate amplification should be used when controlling it from the microcontroller. A transistor amplifier or relay can be used for this purpose. The siren can be powered from e.g. lithium-polymer packs with a nominal voltage of 11.1 V.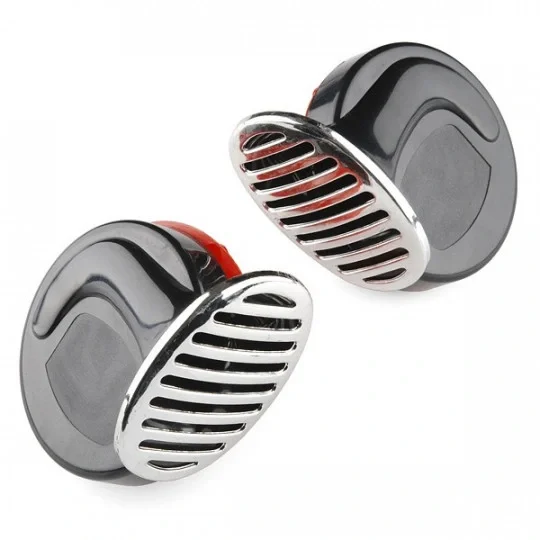 Car siren 12 V / 3 A / 110 dB - 2 pcs.
Car siren specifications
Supply voltage: 12 V
Volume: 110 dB +/- 5 dB
Current consumption: up to 3 A