Attention!
The sale of the product has been completed. Check others in this category.
Product description: Stahlbar tool kit KL-12060 - 45 elements
Atool set consisting of 45 elements including knife, scissors, pliers, saw, etc. The whole is in a durable case made of ABS material with external dimensions 38 x 26 x 7 cm.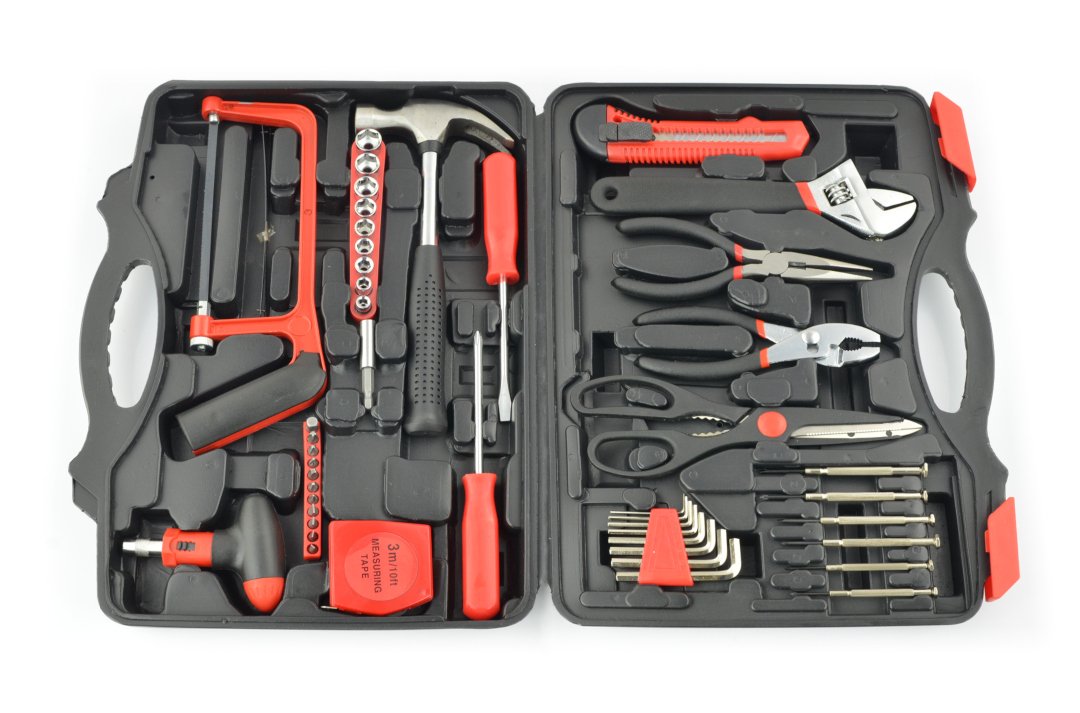 The contents of the set - 45 elements.
The set includes:
1 x knife
1 x adjustable wrench 8 "
1 x semicircular pliers 6 "
1 x pliers 6 "
1 x scissors
7 x Allen key
6 x precision screwdriver
2 x screwdriver
1 x hammer
1 x measure of 3 m
1 x bit screwdriver with ratchet
1 x bit extension
11 x bit for screwdriver
9 x cap
1 x metal saw + additional blades