Attention!
The sale of the product has been completed. Check others in thiscategory.
Product description: VNH3SP30 - 36 V / 30 A motor controller
Single-channel bridge H. Supply voltage: max. 36 V. Continuous current 9 A, instantaneous 30 A. Housing: SO-30 Multipower.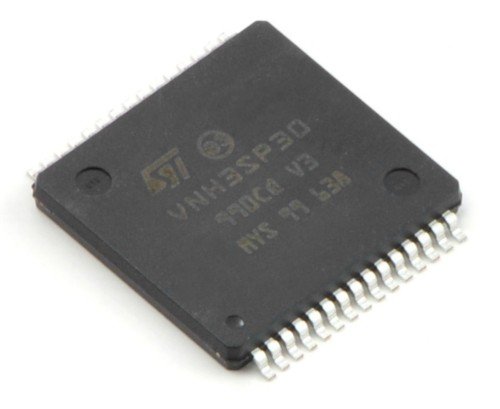 Specification .
Power supply: 5.5 V - 36 V
Maximumoutput current: 30 A
Continuous current: 9 A
PWM signal controllable (max. 10 kHz)
Housing: Multipower SO-30
The main advantage of the system is high current efficiency. The bridge can be used to control bothPololmicro motors andmotorsthat draw more current e.g. from the Polol 25D series.
Outputs:

More details in the documentation.