Attention, the sale of the product is complete!
Orange Pi minicomputers have been withdrawn from sale due to the manufacturer's failure to provide appropriate certification. We encourage you to familiarize yourself withother devices available in our offer.
Description
Semi transparent tinted enclosure forOrange PC Plus and OrangePi PC2 minicomputer with externaldimensions95 x 63 x 26 mm. It gives access to a power outlet and multimedia connectors, and when the flap is lifted, it is also possible to lead out GPIO pins.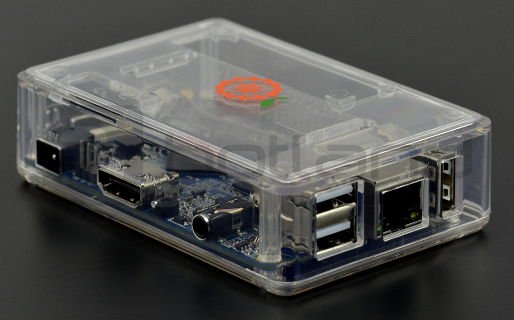 In the picture,theOrange Pi PC Plusminicomputerin a housing. The subject of sale is the casing, other elements can be purchased separately.
Specification
Colour: transparent
Material: Plastic
Access to connectors: HDMI, power, USB, microUSB, Ethernet, Jack, microSD
It has a flap, whose photo gives access to the GPIO connector
External dimensions: 95 x 63 x 26 mm