Attention, the sale of the product is complete!
Orange Pi minicomputers have been withdrawn from sale due to the manufacturer's failure to provide appropriate certification. We encourage you to familiarize yourself withother devices available in our offer.
Description
The camera is dedicated forOrange Pi series mini-computers.The device can be connected directly to the CSI connector of the minicomputer or remotely using the module and extension tape, which are also included in the package.
The device cooperates with minicomputers: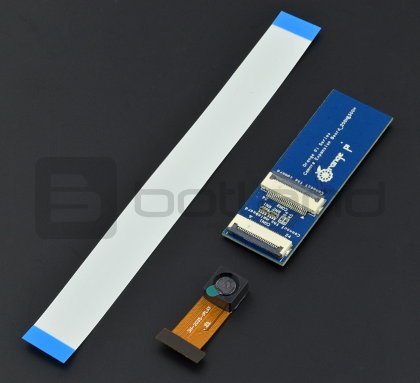 Included: camera and extension tape module.
Specification
Pixel size: 1.75 µm x 1.75 µm
Focal length: 2.7
Angle of vision: 65,4 °
Sensor: GS2035D