Product description: Eura-tech Eura SD-20B8 - photooptical sensor of cigarette smoke
Photooptcial sensor forthe detection of cigarette smoke. It is used in places with a Smoking ban. Signaling is performed using thesignal sound and optical sound. It is designed for mountingon the ceiling. Powered with the voltage of 9 V DC(1 x 6LR61). It has atestbutton to check correction of operation. It does not require a cable connection.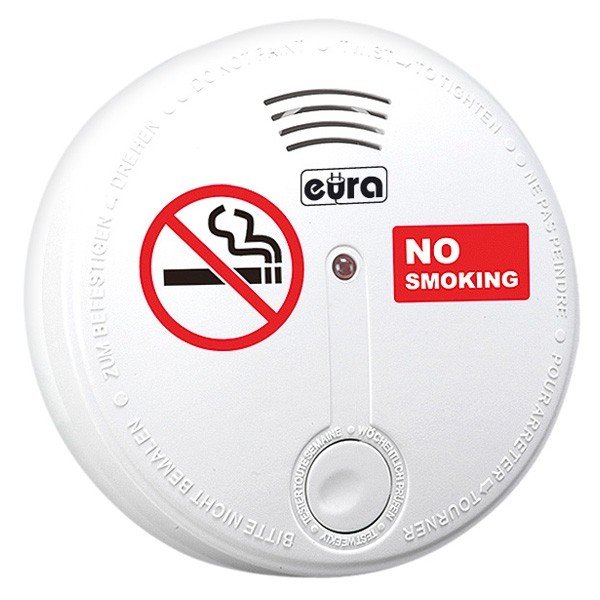 The sensor detects a cigarette smoke. It is installed, for example, in places that prohibit smoking.
Technical specification of the smoke sensor Eura SD-20B8
Supply voltage: 9V (1 x6LR61 - included)
Type: photo-optic
Detection: cigarette smoke
Volume level: 85 dB / 3 m
Audible and visual signal (LED)
The smoke detection sensitivity: 0.03 dB/m
Detection range: up to 25 m2
Test button
Current consumption:

Standby mode: 10 µA
Alarm: 20 mA

Degree of protection: IP20
Working temperature: from -10 °C to 40 °C
Dimensions: 107 x 107 x 35 mm
Weight: 180 g