Description
A set of four modules that support iBeacon location technology. Its aim is to facilitate the movement in closed spaces. The modules contain a sensor of temperature, motion, light, and NFC chip. With the low power consumption, operation time on a single battery can reach 3 years. The maximum range is equal to 70.m.
iBeacon
IBeacon is Apple's locating technology based on Bluetooth 4.0. Its aim is to ease movement in enclosed spaces. In the specified place situated are IBeacon transmitters that transmit information about their location. The user with a smartphone, is able to read these signals and determine a very accurate position relative to the origin one (up to several centimeters). This technology can be used in shops, at the airports, railway stations, etc.
Examples of the application of iBeacon:
Help in choosing the shortest queue at the cash register
Viewing personalized promotions after approaching the relevant departments
Assistance in determining the path through the store based on shopping list
At the airport and the station, to specify the path to the desired gate or platform
Proximity Beacons
The set consists of 4 modules of Proximity Beacon that contains the temperature sensor, movement sensor and the ambient light sensor. They allow you to specify different areas, for example, in store. Each module has a unique ID and a self-adhesive layer to facilitate the installation. The device is supported by smartphones with Android and iOS systems. Proximity Beacons work also in the Eddystone technology that allows you to read the position through the websites.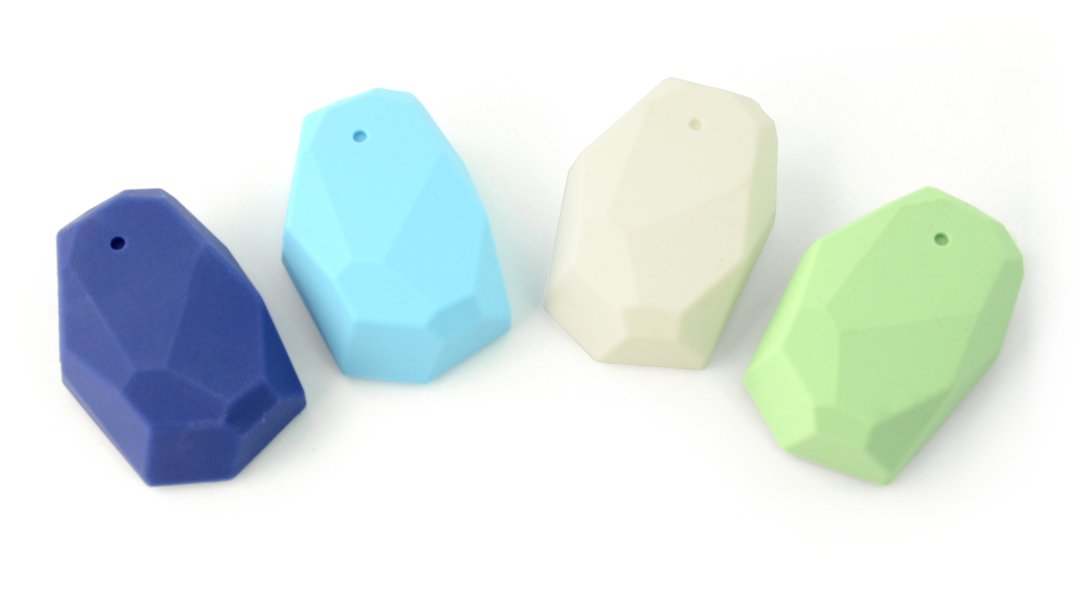 In our offer, there is also a set ofLocation Beacons with the greater possibilities.
Maintenance and programming
Beacons work with all smartphones that support Bluetooth 4.0 technology. The manufacturer provides detailed instructions for operation of equipment in the device documentation.
Dev Kit can run in Cloud using the activation link in the package.
Specification
Operation duration: 3 years on the supplied battery (max. 5 years)
Supported formats of communication:

iBeacon
Eddystone 
Estimote Telemetry

Multipackets: 1 packet + 1 packet of telemetry
Range: 70 m
Customable settings
Sensors of:

movement
temperature
ambient light 

Built-in NFC
Support for Android and iOS systems
4 PCs in a set
Module dimensions: 70 x 48 x 25 mm