Product description: Temperature and humidity sensor for Broadlink RM4 mini/Pro remote control
Cable equipped with a Broadlink temperature and humidity sensor,whichis compatible with Broadlink RM4 miniand RM4 Procontrol panels. By connecting the cable to the RM4 remote control via a USB port you can easily read the temperature andhumidity of the roomin which it is located. The cable is made of high quality materials, resistant to minor mechanical damage, abrasion or breakage.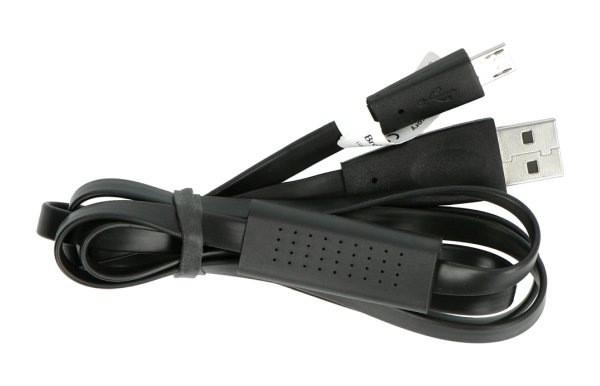 Temperature and humidity sensor for Broadlink remote control.
After proper configuration of the Broadlink control unit, it is enough to change an ordinary power cable to the one equipped with a temperature and humidity sensor. Immediately after connecting, the application will display information about the ambient temperature and humidity level.
Cable specification
Built-in temperature and humidity sensor
Connector: microUSB - USB
Compatibility: Broadlink RM4 mini / RM4 Pro
Length: 1 m