Product description: USB 3.0 USB car charger / power supply type C Green Cell
Green Cell'scar charger / power supplyequipped with two USB ports. One of them is aUSB type Cport supportingPower Deliverytechnology with a maximum output power of 24 W. The second port isUSB 3.0usingQualcomm Quick Chargetechnology which allows for very fast charging of devices that support this technology. The charger ports are illuminated.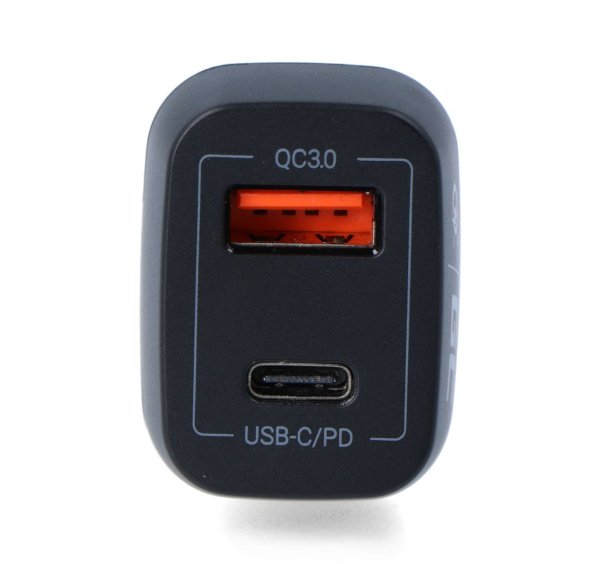 Green Cell car charger with visible USB 3.0 and C type ports.
Charger / car charger specifications
USB 3.0 port with Quick Charge technology

3.6 V to 6.5 V / 3 A
6.5 V to 9 V / 2 A
9 V to 12 V / 1.5 A

USB type C port with Power Delivery technology

5 V / 3 A
9 V / 2 A
12 V / 2 A

Power: 42 W
Input voltage: 12 V / 24 V
Colour: Black
Dimensions: 6.8 x 3.8 x 2.8 cm
Weight: 30 g