Product description: ZPM2 mounting kit for vertical support
The ZPM2 kit allows you to placea housingthat protects the electronics on vertical supports. Usingtwo railsmade of high quality steel and other mounting elements, which includebolts, nuts and MPC ties, we can mount the box on a pillar or post. The ZPM is manufacturedbyKradex.
Other versions of the set are also available:ZPM1,ZPM3,ZPM4.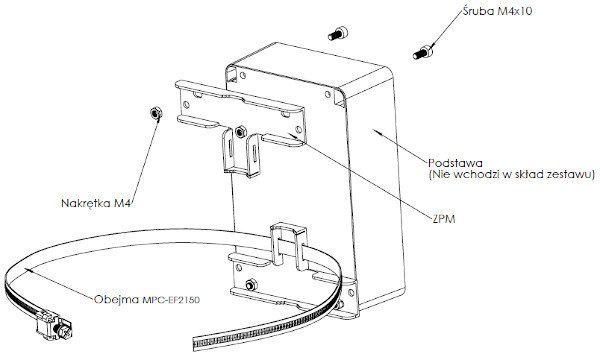 The offer concerns only ZPM assembly kit.Housingto be purchased separately.
ZPM mounting kit specification
Material: stainless steel

Thread of fastening screws: M4
Thread of the nuts: M4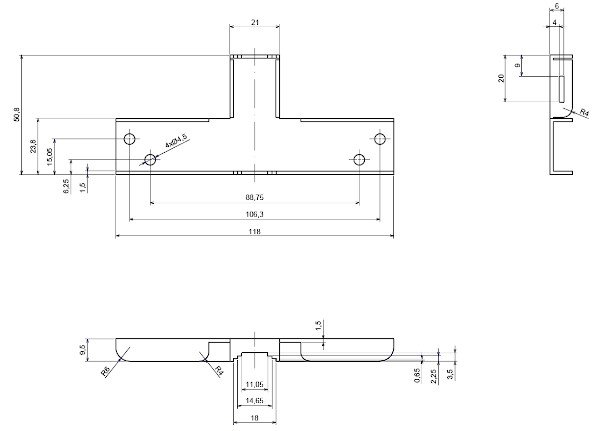 Detailed dimensions of steel rails.
Set contents
Stainless steel rails: 2 pieces
Twist ties MPC-EF2150: 2 pcs.
Screw M4/10: 4 pcs.
Nut M4: 4 pcs.
The ZPM2 mounting kit is compatible with the housing:ZP120.120.60.