Product description: ZPM4 mounting kit for vertical support
A set of high quality components for attaching a housingthat protectselectronic components to vertical supports such as posts or supports. The ZPM4 includes two rust-resistant steelrails,M4 screwswith nuts andheavy-duty MPC screw ties.ZPM4 is manufactured byKradex.
Other versions of the set are also available: ZPM1,ZPM2, ZPM3.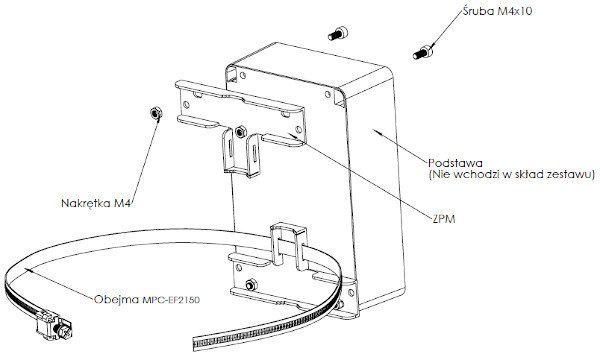 Offer applies only to ZPM mounting kit. Housingstobe purchased separately.
ZPM mounting kit specification
Material: stainless steel

Thread of fastening screws: M4
Thread of the nuts: M4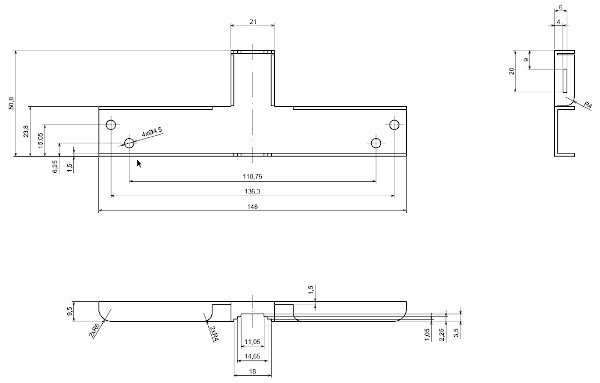 Detailed dimensions of steel rails.
Set contents
Stainless steel rails: 2 pieces
Twist ties MPC-EF2150: 2 pcs.
Screw M4/10: 4 pcs.
Nut M4: 4 pcs.
The ZPM4 mounting kit is compatible with the following housings: ZP150.150.60.