Product description: Control apparatus FlySky FS - i6S 10CH 2.4 Ghz + iA6B receiver
The FS - i6S is the successor to the popular FS - I6 transmitter.It is equipped with the AFHDS 2A system, which allows the equipment to switch between 16channelsfor less interference and greater stability. TheFS-iA6Breceiver, which is compatible with various telemetry modules from the FS-CXX series, is included. The transmitter works with 10-channel FlySky receivers, offering support forall channels.The device is equipped with atouch screenfor improved user comfort. The device uses low power consumption elements, which significantly affects the battery life.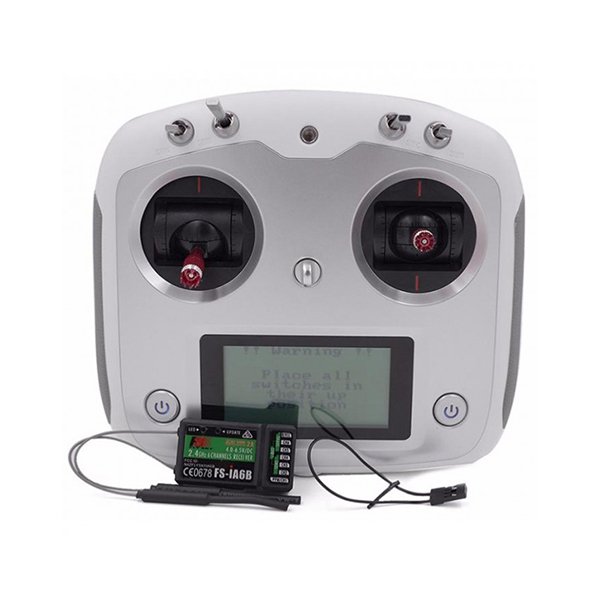 Othercontroldevices are also available in our offer.
Specification of FlySky FS - i6S control unit
Number of channels: 10
Frequency of operation: 2.4 GHz
Signal range: 2.4055 GHz to 2.475 GHz
Built-in AFHDS 2A (Automatic Frequency Hopping Digital System)
Band range: 500 KHz
Modulation: GFSK
Low voltage warning
USB ports, PS2
Dual antenna, each 26 mm long
Power supply: 4 xAA sticks (notincluded)
Dimensions: 179 x

81 x 161 mm

Weight: 410 g
Included:
FS - i6S apparatus

iA6B Receiver

Binder jacks