Attention!
The product has been discontinued. Check other products in category.
Product description: Coolseer RF Wall Switch - wireless wall touch button - RF 433 MHz - 3-channel
Single touch button which is mounted on the wall. It is powered with a single 27A battery (in the set). It communicates by radio on the frequency of 433 MHz. It is operated manually or remotely with the remote RF. It can also be used together with the controllers operating with a frequency of 433 MHz, for example,Coolseer COL-BSW02W.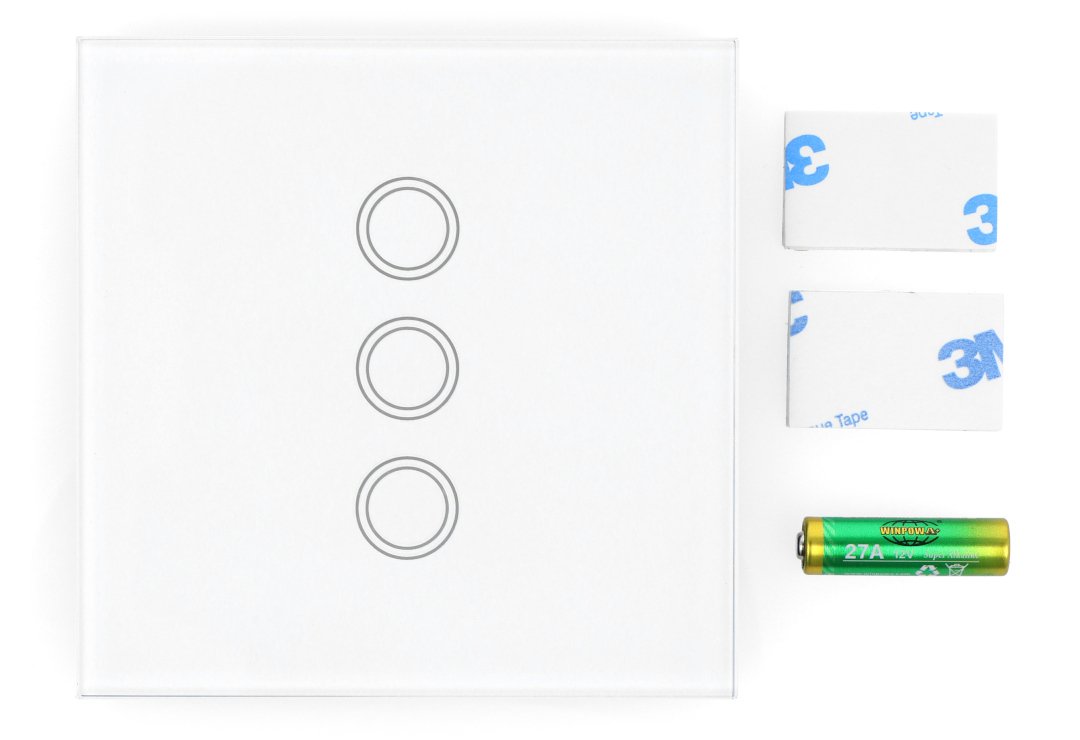 Triple wireless touch button.
Features of the wireless button
Very easy to install and use
Modern design
Suitable for any environment
It is wireless and safe
Specification of the button
Type: touch
Color: white
Control: manually or remote - 433 MHz
Power source: 27A battery(included)
Dimensions: 85 x 85 x 12 mm
Included: 2 x foam tape, double-sided