Product description: Tracer Powersave - electricity consumption meter
The ever-increasing number ofelectronic devicesin our homes or offices is making electricity bills higher and more difficult to reduce energy consumption. Tracer's meter is a device equipped with 7measurementmodes, by means of which we can determine the cost of operation of the device and how much energy it consumes at rest.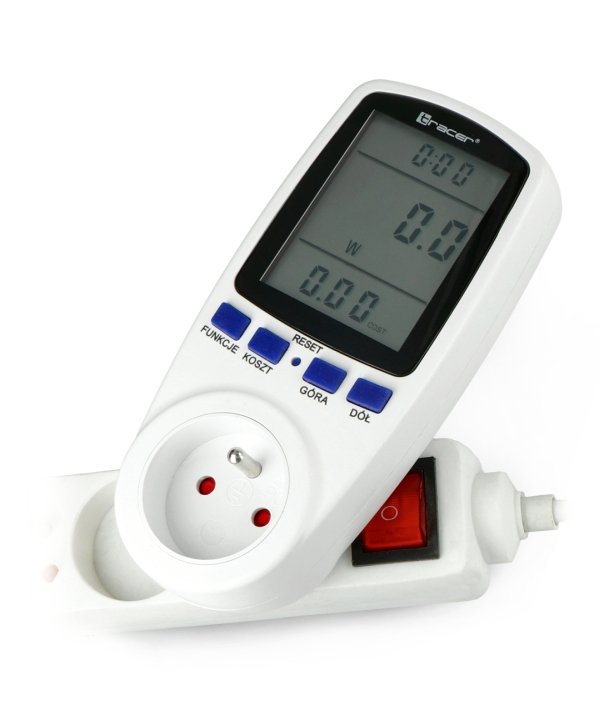 Tracer's power consumption meter.
Working with a Tracer meter
The device has as many as 7 operating modes, which will allow the measurement of values such as power factor, sum of consumed energy, frequency, current consumption, load, voltage, current time and amount of charges. After analyzing all the data provided by the meter we are able to determine what will be the cost ofelectricityneeded to power the device at rest and work.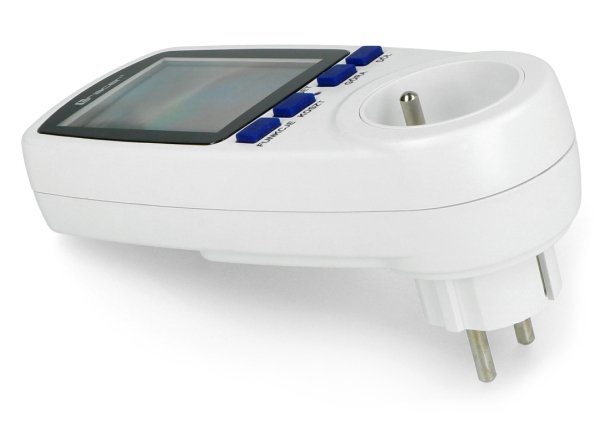 The Powersave's plug fits into a grounded socket.
Tacer Meter Specifications
Measurement accuracy: 1%

Maximum load: 3680 W

Electricity measurement range: 0.0 kWh to 9999.9 kWh

Power measurement range: 0.0 W to 9999 W

Current measurement range: 0,01 A to 16 A

Voltage measurement range: 200 V to 240 V; 50/60 Hz

Available modes of operation:

Time/Watts/Cost

Time/total energy

Time/voltage/Frequency

Time/Concentration/Power Coefficient

Time/Minimum power

Time/Maximum power

Time/Price

Battery: Ni-Mh 3.6 V

Operating temperature: -10°C to +40°C