Description
Monochrome matrix 8 x 16 LED with RGB diodes, it can display 7 colors and 20 standard images, supports image identified by the user. It can display numbers, letters and symbols. It is controlled using the I2C interface.
The product is compatible with Arduino
Sample code and detailed information can be found inthe user guide.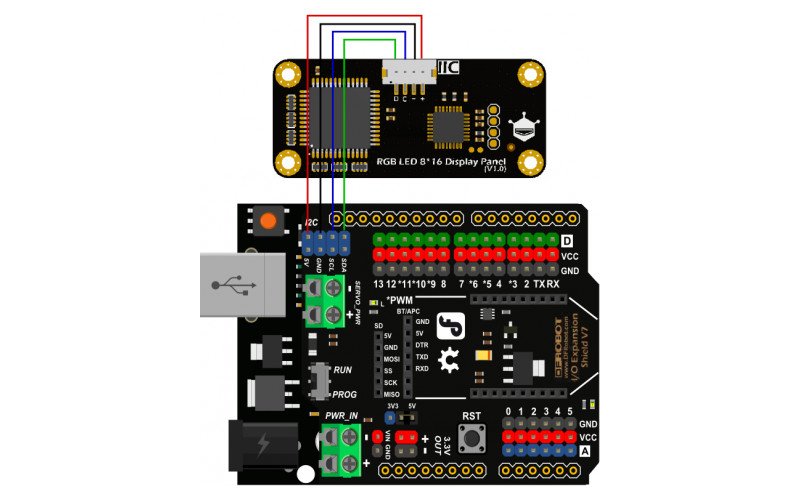 Example of connecting the sensor withArduino.
Specification
Supply voltage: 5 V
Working current: 150 mA
Communication: I2C interface Gravity
LED-backlight: adjustable (RGB 7 colors)
Display colors:

red
green
yellow
blue
purple
blue
white

Operating temperature: 0 °C to 70 °C
Dimensions: 62 x 27 mm