Product description: Grove - ring of LEDs
The original Grove ring has24controlledLEDs.In the middle of the ring there is a square hole measuring 1.6 cmx 1.6 cm.The ring can thus be placed on the GroveEncoder andmade to rotate. It connects via adigitalinterfacetoother devices.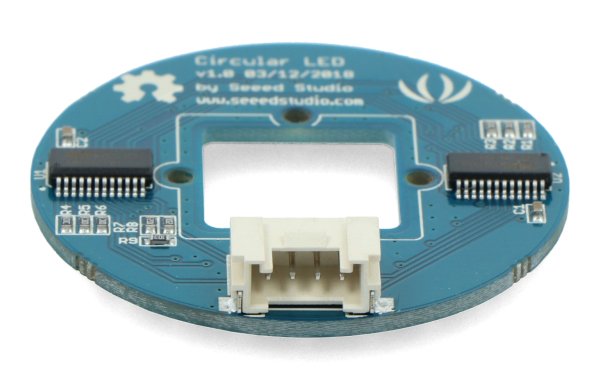 Grove - ring of LEDs.
Product compatible withArduino.
The manufacturer has prepared a libraryforArduino.
Ring LED features
Round shape
has 24 LEDs
Dimensions:

∅ 45 mm

Interface: digital

Floride-effect LEDs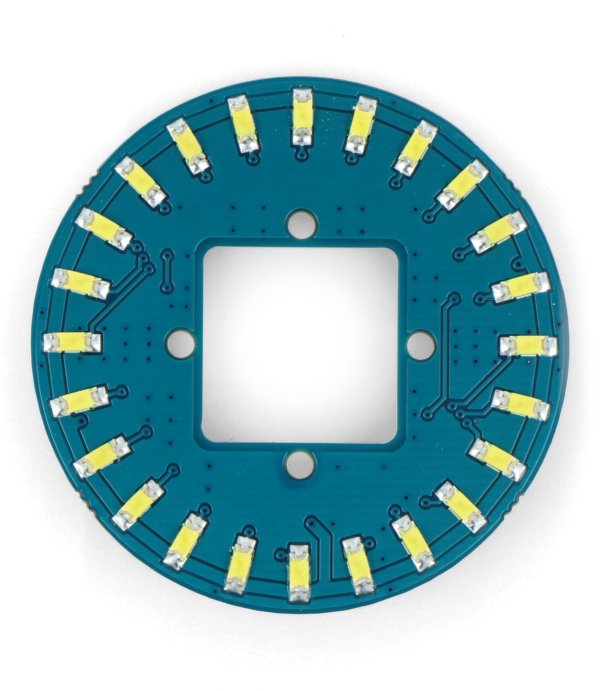 Grove - a ring of 24 LEDs.
Ring of LEDs specifications
Supply voltage: 4.5 V to

5.5 V

Energy consumption: 5.5 mA (per LED)

Interface: digital

Dimensions: ∅ 45 mm

Weight: 12 g
Included
Ring of the LED

Female to female, 4-pin cable, 20 cm long