Description
Mechanical incremental sensor with two channels A and B. It returns information about the direction and speed of rotation. The speed should be less than 1000 rpm. Sensors of this type are used for example in a computer mouse. It has a hexagonal hole. The kit also includes a cable for Seeedstudio Base Shield v2.0.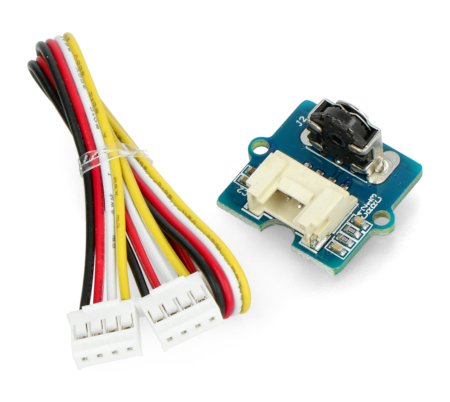 Module supplied 4-pin cable for Base Shield v2.0.
Connection
The module is equipped with Grove interface, which facilitates its connection to Arduino along with Base Shield v2.0.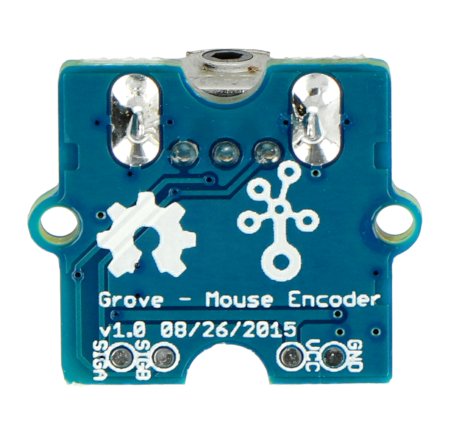 Pin
Description
GND
Ground of the system.
VCC
Supply voltage from 3.3 V to 5.5 V.
A SIG

Signal A of the receiver

.

SIG B
Signal B of the receiver.
Specification
Supply voltage: from 3.3 V to 5.5 V
Current consumption: 10 mA to 13mA
Continuous working speed: 50%
Difference phase (constant speed):

π/4

Maximum speed: 1000 rpm

12 pulses per revolution
Hexagonal hole
Dimensions: 130 x 90 x 18 mm
Weight: 8 g