Description: Laser tube 50 W - for laser cutter and engraver Beambox Pro
Tubeused inCO2 laser plottersto generate a beam. Dedicated to laser cutter and engraverBeambox Prowhich uses laser with a power of50 W. Frequency of tube replacement depends on the intensity of laser use. The diameter of the tube is 50 mm and the length is 820 mm.
Technical specifications
Laser tube with 50 W for Beambox Pro
Tube type: DC glass
Rated power: 45 W
Maximum power: 50 W
Wavelength: 10.6 um
Beam divergence angle: 3.1 mrad
Pulse frequency: up to 5 kHz
Operating current consumption: 15 mA to 20 mA
Stability: ≤ ±5%
Beam quality: ≤ 1.1
Cooling system: Water, 15°C to 25°C
Operating voltage: 14 kV to 15 kV
Dimensions:

length: 820 mm ±5 mm
diameter: 50 mm ±1 mm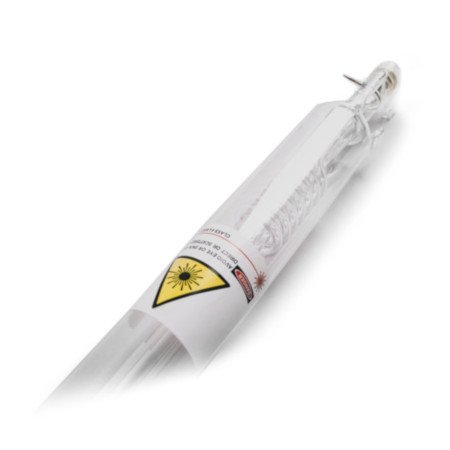 Laser tube 50 W - for laser cutting and engraving machine Beambox Pro.