Product description: Aluminum transport box for EM-Smart One
The aluminum box makes the transport of the EM-Smart One laser much easier. The inside of the box is filled with stiff foam that prevents the laser components from moving. The foam also protects the device from scratches and any other damage during transport. The box in the form of a suitcase is equipped with wheels that greatly facilitate the transport of a rather heavy device. In addition, the box has a handle , with which you can easily lift the whole thing, e.g. in order to spread the laser on the workstation. The dimensions of the box are 645 x 525 x 187 mm , and its weight is 20 kg.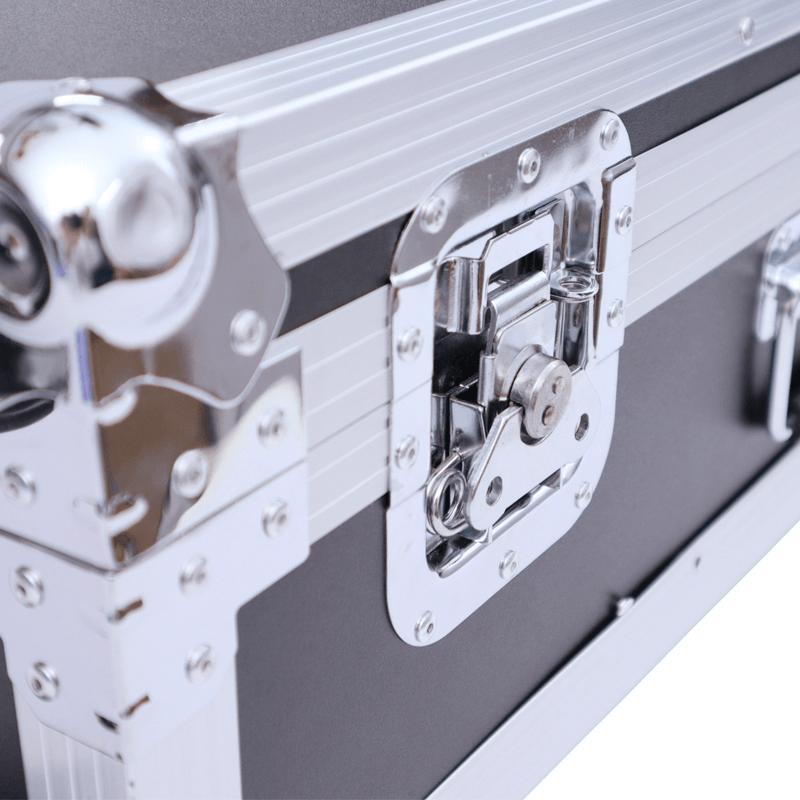 Chest for EM-Smart One closed with buckles.
Specification of the transport box for the laser
Material: aluminum
Box filling: black protective rigid foam
Equipment: transport wheels and a handle for easy carrying
Box dimensions: 645 x 525 x 187 mm
Weight: 20 kg
‌