Description: Cell 18650 Li-Ion Samsung ICR18650-26JM 2600 mAh
Battery Li-Ion 18650 from Samsung. Nominal voltage: 3,63 V. Capacity 2600 mAh.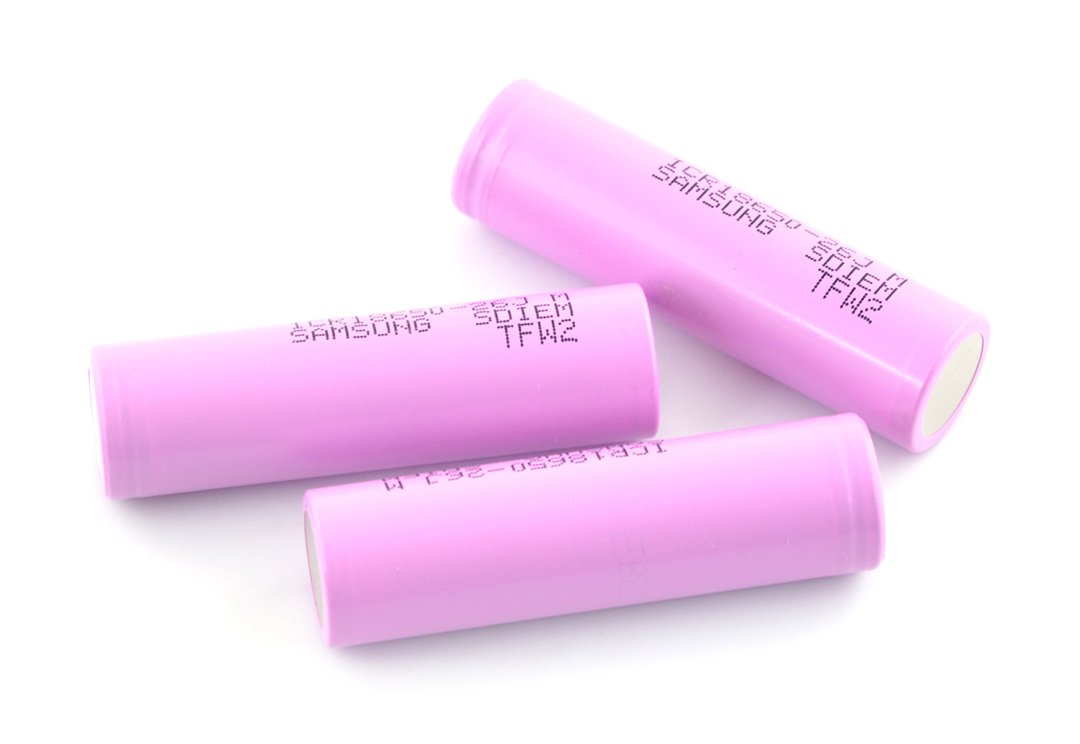 Li-Ion 18650 cell Samsung ICR18650-26JM.
Cell specification
The marking: 18650
Type: lithium-ion battery
Typical capacity: 2600 mAh
Minimum capacity: 2550 mAh
Nominal voltage: 3,6 V
The charging current:

Standard: 1300 mAh
Fast: 2600 mAh

Maximum discharge current: 5,2 A
Diameter: 18.4 mm
Height: 65 mm
Weight: 45 g
We also offer an 18650 batterychargerandbatterycages.
The battery has no protection against overcharging and deep discharge. It is best to use a microprocessor charger for charging. Do not allow to charge above 4.2 V or discharge below 2.5 V.