Product description: mCookie - set of elements for learning electronics
MCookie is an electronic learning and programming kit for beginners. The kit includes Microduino modules from the mCookie series, electronic components such as diode, buzzer, 5 types of sensors, servo, cables and many others. MCookie is fully compatible withArduino, you can easily use it to create programs. For beginner programmers, the encoding is done with mDesigner (Scratch) andMixly, i.e. drag-and-drop programming. The set is suitable for teachers who want to teach themselves or their children programming andbasic electronics.
All modules can be stacked. They are marked with colours (each different) that play a role in the programming process:
Red: the basic module is the brain and logic of the project.
Green: Expansion modules to control additional electronic devices such as motors, display screens.
Yellow: Functional module that provides additional functions (audio playback, motion detection).
Blue: a communication module that allows wireless communication (Bluetooth, WiFi).
Magnetsare built into the modules for quick and easy connection. Spring-loaded pins create electrical connections, so there is no need to solder them together.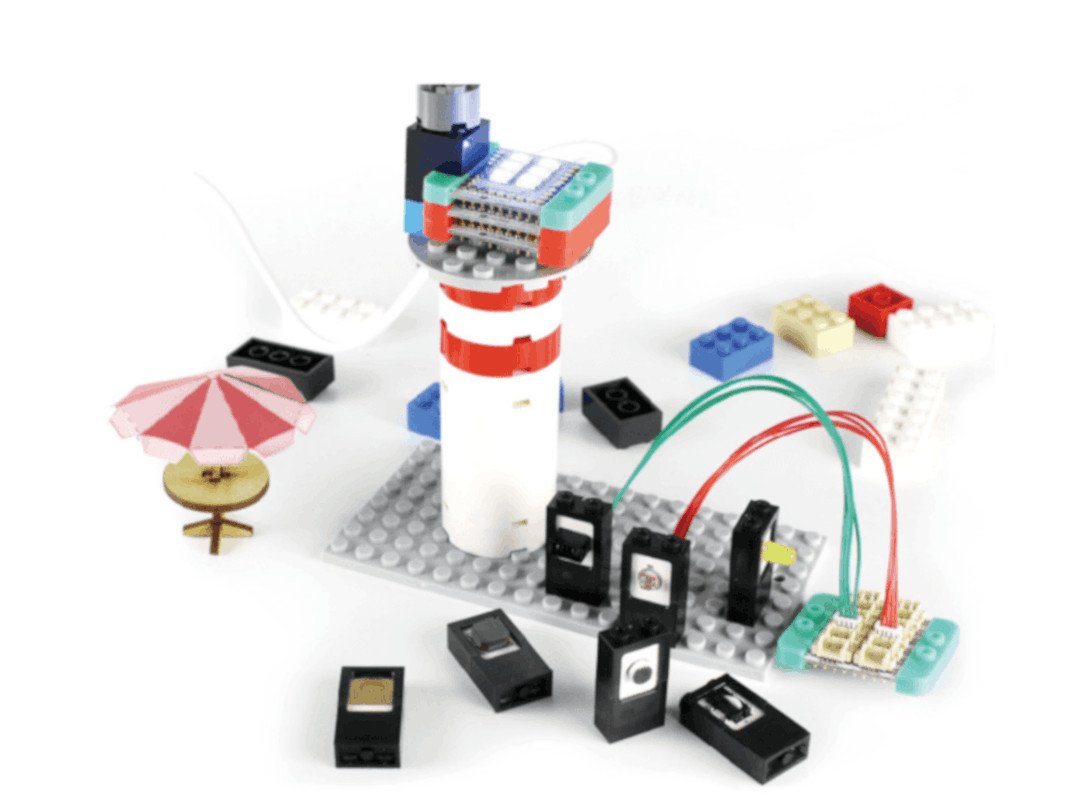 Contents of the set:
4 mCookie modules:

1 x basic module

1 x sensor hub module
1 x USBTTL
1 x LED matrix module
5 sensors (5 types):

1 x impact sensors
1 x touch sensor
1 x line detector sensors
1 x light sensor
1 x microphone sensor
3 trinkets (2 types):

1 x Buzzer
2 x LED (multicolour)
Accessories (5 types):

1 x MicroUSB cable
1 x Servo
1 x Servo Adapter
8 x sensor cables
1 x USB flash drive
Examples of mCookie projects: