Product description: mPie - set of elements for coding learning
The mPie is designed for children over7years old and is based on magnetic folding modules. The aim of the set is to learn how to code children from an early age, as well as to present them with more advanced electronic concepts and learn how to design their own devices. The modules are specially colour coded to facilitate the programming process. Playing with mPie will allow children to get to know and learn how to combine elements of real and virtual worlds. The projects include construction of everyday objects such as: ambulance, fly catcher. They will quickly learn about new problems they will identify and start to solve.
The set includes7 interesting projectsthat teach children electronics inpractice.The modules are of different sizes and have built-in magnets for easy connection. They are accompanied by instruction sheets that help to start the project concept.
Set contents:
Output modules:

Bar chart (Bargraph)
Buzzer
LED

Power supply module
Entry modules:

Slide dimmer
Timeout
Button
Dimmer
Pulse

Logical modules:

Connection module
Inverter
One in two splitter module

Mounting elements for 7 different projects
Power supply cable
Pilot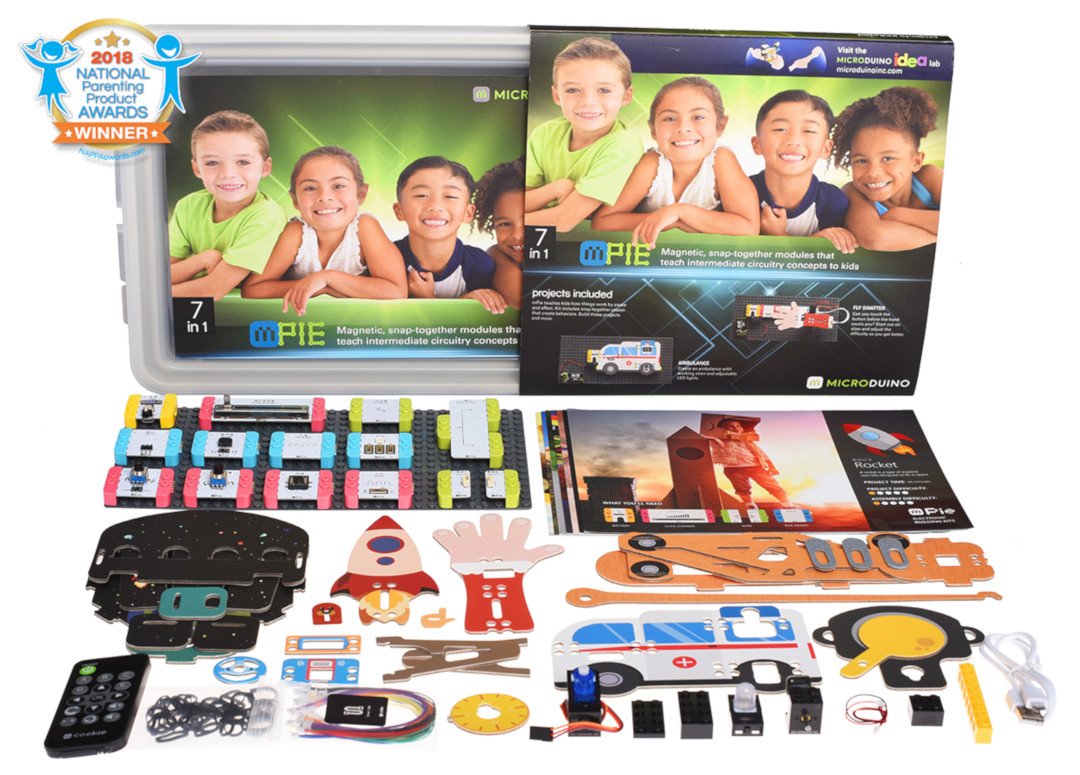 The mPie set.
Examples of mPie projects: