‌
Description: Raspberry Pi T-shirt - size L for adults
Red T-shirt with full colour, white Raspberry Pi logo. The logo was applied by screen printing. Made of high quality 100% organic cotton. T-shirt markedEarth Positive- created using renewable sources of wind and solar energy. It is machine washable. A perfect gift for every fan of Raspberry Pi minicomputer.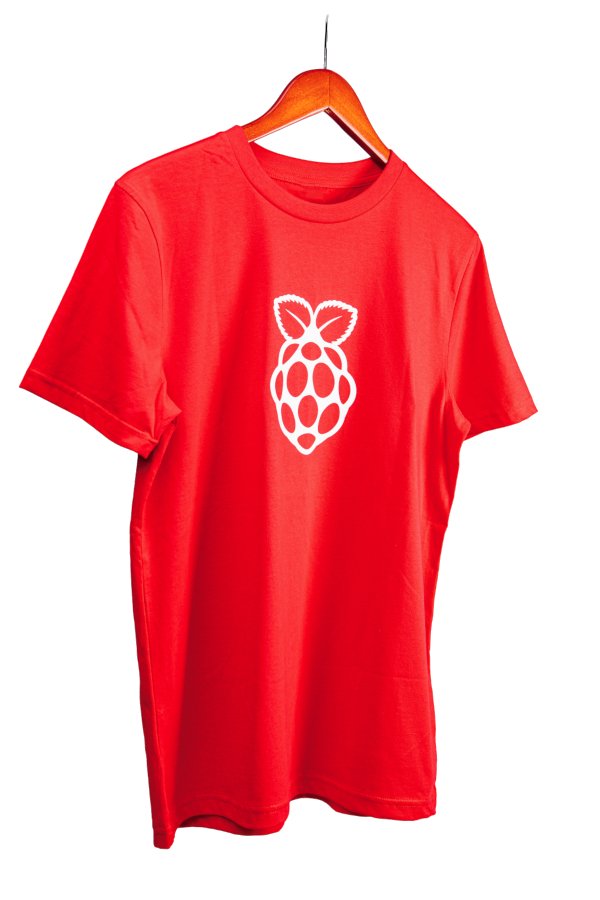 Raspberry Pi adult T-shirt in size L.