Product description: Neo - intelligent WiFi light dimmer
Intelligent light dimmer in the form of a touchwall button. It communicates viaWiFi.Touch or remote control, thanks toafreeapp forAndroid or iOS smartphones,as well asvoice commandsusingAmazon Alexavoice assistantorGoogle Home. Supportslightlevel regulationup to 200 W.The front panel is made oftempered glass. The buttonis designed to be mounted in place of a traditional switch.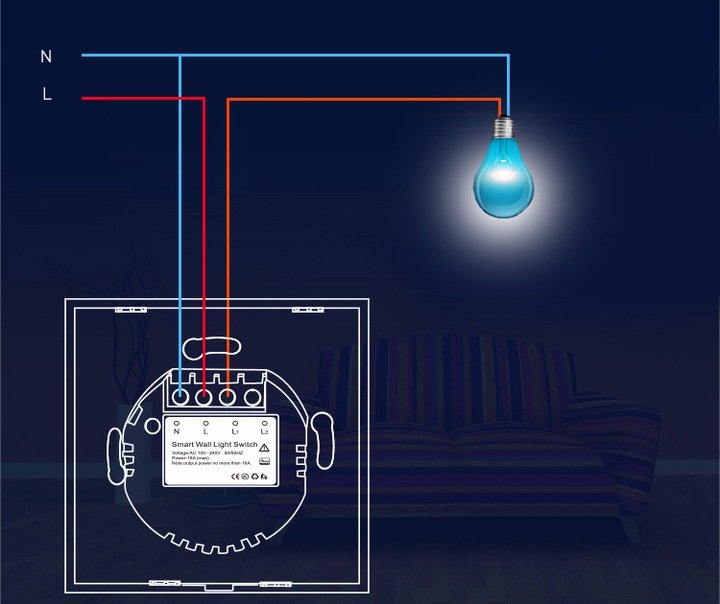 Intelligent light dimmer - connection diagram.
Dimmer specifications
Power supply voltage: 230 V
Maximum load: 1 A
Tempered glass front panel
Communication: 2.4 GHz WiFi
Operating temperature: 0°C to 60°C
Installation in a standard flush-mounted box
Control: touch / application / voice
He works with: Android / iOS / Amazon Alexa / Google Home
Dimensions: 86 x 86 x 34 mm