Product description: RX30 10V/2200 µf electrolytic capacitor with servo wire
Electrolytic capacitor 2200 µF / 10 V to filter the servo control signal. It has a 3-pin servo plug connected to the controller. Works by increasing the resistance of the received channel to filter the high frequency signal generated by high servo torque. It can remove various interferences. Also provides a more stable power supply to the receiver, solving the problem of unstable power supply.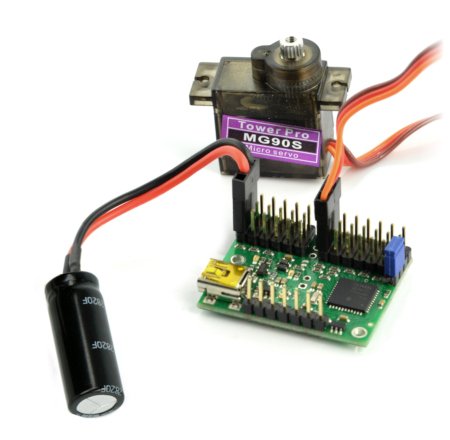 The subject of the sale is the capacitor. The controller and servo must be purchased separately.
Capacitor specification
Capacity: 2200 µF
Maximum voltage: 10 V
Body dimensions: Ø10 x 25 mm
Wire length: 60 mm
3-pin servo connector